Univision anchor: Protests are about unity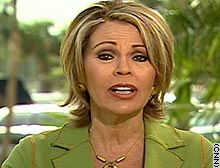 Univision anchor Maria Elena Salinas
MIAMI, Florida (CNN) -- Hundreds of thousands of immigrants and supporters took part in rallies and boycotts across the nation Monday to protest congressional attempts to toughen immigration laws.
CNN anchor Soledad O'Brien talked with Maria Elena Salinas, anchor for the Spanish-language cable channel Univision and author of a new memoir, "I Am My Father's Daughter," about the impact of the demonstrations.
Salinas spoke from Miami, Florida, where thousands gathered Monday in nearby Homestead to protest.
O'BRIEN: What do you think is the main message from these marches?
SALINAS: I think definitely [the] main [messages are], No. 1, We want legislation that is fair, that is humane, and that is realistic; and No. 2, We want to be treated with respect.
I think for too long now the immigration debate has been more of a one-sided debate where immigrants feel they have been unfairly attacked and unfairly accused of all the ills of this country.
And this is a way of showing -- not only today but [also] the marches that we have seen in the last couple of months -- it's a way of showing the unity of immigrants, not only undocumented immigrants, but also legal immigrants and U.S. citizens that are of children of immigrants, we could say.
O'BRIEN: There's lots of debate, even among people who support immigrants' rights, about the right way to go about it. I mean, do you stay home and have your kids miss school? Do you not go to your job to support immigrants' rights? Or wouldn't it be better -- by some people's perspectives -- to go and work and make money and send your kids off to school?
What has the feeling been where you are? What are people saying?
SALINAS: I think that there is that division that you mention, Soledad. There's a division on how to go about it. I think that the message is clear, and I think that there's unity as far as what the main goal is and what the message is going to be, but how to go about it there is definitely a division because -- for two reasons.
One, they are afraid that people might not show up to work and might lose their jobs if they did not make arrangements with their employers. Also, having children be absent from school might also send the wrong message at a time when education is so important for immigrant children.
And then there's the other people who think that, no, you have to be strong and have to make sure that you make an impact. I think that if every single immigrant, legal or not, stayed home, did not go to work, did not purchase anything, if this was really a boycott throughout, there would definitely be an economic impact in this country.
But it will be more of a symbolic day in which people are participating in many ways. The Catholic Church, for one, says go to work, go to school, and go to mass afterwards and participate in rallies. There are definitely rallies and demonstrations and different types of activities all across the country today.
O'BRIEN: Have you heard about efforts to make the rallies more ethnically diverse? I mean, you know, every time we talk -- we talk about immigration, but to a large degree everybody is talking about Mexicans, Mexican immigrants coming across the border, not immigration that certainly my parents and many millions of other people have had into this country, however they got here, legally or illegally.
Do you think there are efforts to sort of show a different face, that it's just not all Mexicans who are coming into this country when you're talking about the greater immigration debate?
SALINAS: There definitely is, and like you say, the immigration debate has been focused so much on the southern border when really immigrants in this country -- at least the undocumented immigrants -- come from all over the world.
There are over a million undocumented immigrants from Asia. There are over a million from Europe. There are about a quarter of a million from Africa. And there are efforts to include them in these types of activities.
I know, for one, for sure in Chicago [Illinois], there are Arab organizations. There are Asian organizations. There are Europeans that are planning to participate in some of these marches and go out and maybe not necessarily boycott, but definitely participate in some of the marches and demonstrations, the peaceful demonstrations, that will be going on, because this is an issue that extended from undocumented immigrants to many immigrants, to immigrants who are already here legally and maybe some that are already U.S. citizens, but might have gone through this immigration process in the past, families of immigrants, children of immigrants.
O'BRIEN: A much bigger picture than maybe we can see.
SALINAS: Grandchildren of immigrants. Much, much -- I think definitely much [bigger]. When people say we should go out and arrest people, who are you going to arrest, because the people that are out there are U.S. citizens?

Home Page

CNN.com gives you the latest stories and video from the around the world, with in-depth coverage of U.S. news, politics, entertainment, health, crime, tech and more.

Home Page

CNN.com gives you the latest stories and video from the around the world, with in-depth coverage of U.S. news, politics, entertainment, health, crime, tech and more.