From Klaus Heymann for CNN
(CNN) -- "How do you raise funds to fulfil a project that you are 100 percent sure of making very good returns -- without financial backup or security? After being short-changed, how do you source an honest partner, either locally or internationally?" - Samuel Kiiru Mugambi, Nairobi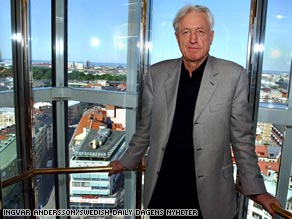 Klaus Heymann, founder and CEO of independent classical music label Naxos
It is difficult to give good advice to this gentleman without having an idea of how much money needs to be raised.
I started my own business completely on my own, without any outside investor. I built a small service business while being employed full-time. I worked nights and weekends for more than a year before I was able to quit my job and become self-employed.
If hard work alone is not enough and substantial funds have to be raised, it is important to prepare a strong presentation and develop a detailed business plan.
There are plenty of angel investors in Western Europe and the United States who might be interested in investing in your project. But you will have to come up with enough money yourself to travel from Africa to the UK and to the United States and make your presentations.
It's quite easy to do background checks on angel investors -- just get details on which ventures they invested in and talk to some of the people who accepted money from a particular investor.
It would also be good, before approaching an investor, to get character and other references from reputable sources -- Otherwise, nobody will spend time with you.
Klaus Heymann
Chairman, Naxos Group of Companies
E-mail to a friend