From Klaus Heymann for CNN
Klaus Heymann, chairman of Naxos, the classical music publishers, answers your questions on business exclusively for The Boardroom.
(CNN) -- "How does Naxos' online ubiquity contribute directly to bringing in more business?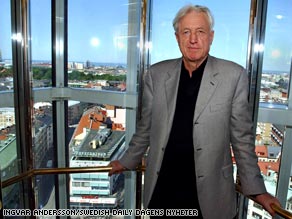 Klaus Heymann, founder and CEO of independent classical music label Naxos
We believe strongly in the potential of the Internet as the prime medium for the promotion and distribution of classical music.
We made our entire catalog available for listening online in 1996, long before any other record company, and have been investing in digital distribution ever since.
On the one hand, the strong online presence is helping physical sales, not only of our Naxos label but also of distributed labels such as CPO, Chandos, Arthaus/TDK, Euroarts, Opus Arte and others.
Unlike in pop and rock, sales of physical CDs and DVDs have remained stable for us and have actually increased slightly in the first half of 2008.
At the same time, the strong online presence has helped grow our online revenue substantially -- already, 75% of our total revenue comes from online sources (etailers and digital service providers).
Don't Miss
This is a much higher percentage than the classical-music industry average of about 25%, which answers your question.
Also, our Internet presence has made it much easier to promote new artists and new releases.
In the past, promotion and advertising expenses were much greater (print, radio, television) than today, where it is all about in-house manpower, good texts and good graphics, with the medium being only a minor cost factor.
E-mail to a friend