From Jo Causon for CNN
(CNN) -- Economic turmoil is creating a complicated picture for ambitious executives. Managers in the UK are more than twice as likely to be made redundant this year as they were in 2007, but at the same time salaries are rising and demand for skilled staff is high.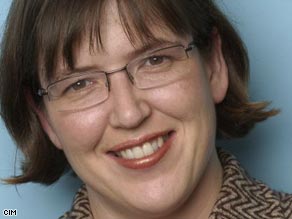 Jo Causon, Director, marketing and corporate affairs, Chartered Management Institute
The redundancy rate for senior managers has risen to 3 percent across the board, but rates are even higher in sectors that have been particularly affected by the credit crunch.
For example, the manufacturing sector is at 7 percent, according to the 2008 National Management Salary Survey, published by the Chartered Management Institute.
Potential earning power also varies according to sector. The average increase is 6.7 percent, up from 5.3 percent last year. However, managers working in the public sector, charities and engineering have seen their wages grow more slowly this year.
So what does this mean for people who are hoping for a significant raise in the next few months? With the credit crunch deepening, many organizations are tightening their budgets. Managers should look at their packages in their entirety.
Don't Miss
Organizations may not be able to offer huge pay rises, but they may be able to provide professional development or training opportunities instead. This way, when the financial position improves, staff will be in a better position to apply for more money or a promotion.
This is equally useful for employers. Those who cut development budgets to make short-term savings may well see their staff leave, as 54% of the managers join new organizations because of development opportunities.
Resignations are currently at 6.5 percent, which is the second-highest figure in a decade, while nearly 80 percent of organizations struggle to fill vacancies.
Jo Causon
Director, marketing and corporate affairs
Chartered Management Institute
The Chartered Management Institute is the only chartered professional body that is dedicated to management and leadership. It is committed to raising the performance of business, supporting and advising individuals and organizations, and to help tackle the management challenges you face on a daily basis.
E-mail to a friend