By Peter Walker
For CNN
LONDON, England (CNN) -- In these difficult economic days, spending in excess of $100,000 brushing up on your business skills might sound like a bit of an indulgence.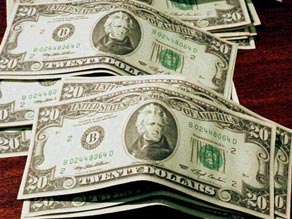 A big investment, yes -- but it can pay off
And yet even now, thousands of mid-ranking executives are signing up for Executive MBAs, or EMBAs, programs designed equip them with the necessary learning to propel them onto the fast track to senior management.
But with the generally steep course costs -- whether met by you or your company -- there is more pressure than ever to find the very best EMBAs. How do you do that? It seems you should ask the recruiters.
The Wall Street Journal's newly-released league table of the top 25 EMBA programs ranks them according to marks from both students and companies, as well as on an added premium for the skills taught.
And while many schools received good ratings from students, the key to a top position was high marks from companies.
Northwestern University's Kellogg School of Management and the University of Pennsylvania's Wharton School achieved company scores nearly double those of their closest competitors, launching them into the first two places despite slightly less stellar marks from students.
Recruiters had high praise for their EMBAs. The Kellogg program's focus on interactive marketing is "a unique feature that we benefit from", according to Kristen Dickey, human resources director of leading online travel company Orbitz.
The table, calculated via the responses of thousands of students and hundreds of recruiters is, perhaps not unexpectedly for one compiled by a US newspaper, dominated by American names.
The top outside name comes in at 13, with the UK's London Business School and its joint EMBA with Columbia. Also in the top 25 are ESADE and IESE from Spain, Mexico's IPADE and the University of Western Ontario in Canada.
Unlike MBAs, which are mainly full time courses aimed at more junior businesspeople, EMBAs attract a slightly older intake, who are far more likely to remain in their jobs for the duration of the program and attend classes mainly on alternate weekends, with the odd week-long stint thrown in.
This constant mix of learning and the real world can be popular and useful. As one respondent told the survey: "Learn on Friday and Saturday, apply on Monday."
Fact Box
FT MBA Rankings
1. Wharton, U.S.
2. London Business School, UK
3. Columbia, U.S.
4. Stanford GSB, U.S.
5. Harvard, U.S.
6. Insead, France/Singapore
7. MIT: Sloan, U.S.
8. IE Business School, Spain
9. University of Chicago GSB, U.S.
10. University of Cambridge: Judge, UK
Source: Financial Times 2008

The schedule, though, can be punishing, with a lot of work necessary outside of formal class time. More than a third of students said they spent 15 hours a week or longer on average on class assignments.

"It's safe to say that I haven't seen some of my friends in two years," Steven Zell, an investment management executive who took at EMBA at NYU's Stern School, told the study.

But as the business world reels from one of the worst credit and banking crises ever endured, at the forefront of many students' minds is the issue of fees, which can go from around $65,000 to $160,000 just for tuition.

Slightly over a third of student respondents said they paid fully for themselves, with slightly fewer having their company pick up the whole bill and the remainder meeting the costs jointly.

So is it worth it? Apparently so -- almost a quarter of students said they had received both a raise and promotion since they started the EMBA, while 30% expected both in the next year.

E-mail to a friend