By Peter Walker
For CNN
LONDON, England (CNN) -- There are, as covered before on Executive Education, a plethora of lists purporting to rank business schools in order of excellence, which are useful but can sometimes be slightly blunt instruments.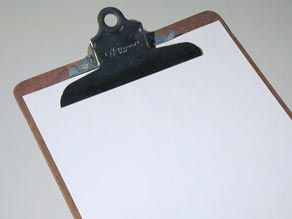 Answers, please! The study sought the views of 19,000 students
If you are about to spend tens of thousands of dollars studying for an MBA you don't only want to know how well regarded a school is with as an academic institution by its peers or even recruiters.
There are a host of potential extra considerations, and luckily there is now a list -- or rather a book of lists -- designed to answer many of them.
The publication by the Princeton Review (which despite its name is not associated with the university of that name and is also not a magazine but a collage preparation company) is based on data from surveys filled in by 19,000 students at 296 business schools over the past three academic years.
The 296 schools are all profiled but are not lumped together in some sort of general list in order of seniority. Instead, the data from the surveys is crunched to provide 10 separate top-10 lists on a range of different subjects.
For example, have you ever wondered which business school is seen as the best administered? Well, according to the study, Harvard has the smoothest systems in place for making sure students sign up to the correct classes and all the other necessities of college life. Nashville's Vanderbilt Owen school is next, with Michigan University's Ross school in third.
Which is the most family friendly? That is the management school at Brigham Young University, where the emphasis on the family comes in no small part from the institution's ethical ethos -- it is run by the Mormon Church.
On average, 65 students at each business school answered the 80 questions on the Princeton Review survey, which was mainly completed online. Only schools which permitted their students to take part in the study were considered for the lists.
The study is intended to be a useful guide for would-be students, according to Robert Franek of the Princeton Review: "We compile our rankings in multiple categories based on what students report to us about their schools to help applicants decide which of these schools we believe to be academically outstanding will be best for them."
Fact Box
FT MBA Rankings
1. Wharton, U.S.
2. London Business School, UK
3. Columbia, U.S.
4. Stanford GSB, U.S.
5. Harvard, U.S.
6. Insead, France/Singapore
7. MIT: Sloan, U.S.
8. IE Business School, Spain
9. University of Chicago GSB, U.S.
10. University of Cambridge: Judge, UK
Source: Financial Times 2008

Some lists are of particular interest to certain groups of students. For example, the University of Massachusetts's Isenberg school comes out on top in terms of offering opportunities to women, with Jacksonville State University second and Atlanta's Mercer University third.

There is a parallel top 10 for schools seen as offering the best opportunities for minority students. One of the perennial rankings big hitters, Harvard, tops this, followed by Barry University's Andreas school in Florida.

As well as other lists culled from the data -- for example also the top 10 schools for best campus facilities and for best professors -- there is one more, which is compiled purely from data provided by the institutions themselves.

This shows the top 10 most difficult schools to get into, and there are perhaps few surprises here: the first five are Stanford, Harvard, Columbia, Haas at Berkeley and Wharton.

E-mail to a friend