By Peter Walker
For CNN





LONDON, England (CNN) -- All around the world, businesses are taking a long, hard look at their future plans, particularly any ambitious schemes to expand or restructure. Stock markets are in turmoil, banks in crisis and credit increasingly tight.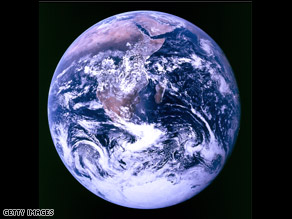 A global outlook: One business school is opening five new overseas campuses
So is now the time for caution at all costs? Not for everyone. A number of business schools are, in fact, taking on significant new commitments at this very moment.
There are several reasons for this. One of these is that the schools traditionally prosper when wider economies are at risk. Ambitious young managers decide that they're unlikely to get that new investment banking job and sign up for an MBA instead, riding out the slump in the classroom.
But equally as important is the competition between schools, often just as cut throat as in the wider business world, but innovation and new thinking brings the rewards as opposed to sheer profit.
The business school at George Washington University in Washington, DC is taking perhaps the biggest gamble by announcing an entirely new ethos for its well-regarded MBA program, in which ethics will take a primary spot.
The restyled curriculum will see first-year graduate students drilled in both ethical business practices and globalization, which will no longer be an afterthought bolted onto the main program but will, in theory, permeate every lesson.
This might seem like the perfect time to be introducing such an idea, with the world acutely aware of how businesses can fail when managers take an excessively risky or short term view. Nonetheless, Murat Tarimcilar, associate dean for graduate programs, is aware of the perils.
"We really took a huge risk. When we say we really would like people who are committed to be ethical leaders, we may be making the applicant pool very small. For many MBA students, the driving factor is the money. But we thought we had a responsibility, as a university, to really work on their character, as well."
Fact Box
FT MBA Rankings
1. Wharton, U.S.
2. London Business School, UK
3. Columbia, U.S.
4. Stanford GSB, U.S.
5. Harvard, U.S.
6. Insead, France/Singapore
7. MIT: Sloan, U.S.
8. IE Business School, Spain
9. University of Chicago GSB, U.S.
10. University of Cambridge: Judge, UK
Source: Financial Times 2008

Elsewhere in the United States, the Fuqua school at Duke University, has chosen to make a big step in the direction of another significant business school trend -- globalization.

Students will now be able to study at Duke campuses in St. Petersburg, London, Dubai, New Delhi and Shanghai, as well as in North Carolina.

Meanwhile in the UK, London Business School has just announced it is to create a major new institute for research into and teaching about private equity, an increasingly significant part of modern global commerce.

The new Coller Institute of Private Equity will offer advanced MBA and executive education electives in private equity, and share information about the sector.

The centre will keep the school "at the forefront of thought leadership in private equity," according to its dean, Robin Buchanan. He added: "The tremendous growth in this market demands the attention of a top global business school."

E-mail to a friend