By Chris Woolston






Each year heart attacks kill more than 150,000 Americans, nearly half of them women. If such a grim statistic can have a bright side, it's this: Most heart attacks today aren't fatal.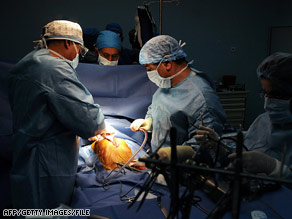 Medical personnel use invasive procedures for heart attacks more often on weekdays.
About 75 percent of men and 60 percent of women live at least one year after an attack.
Who is most at risk?
While most heart attack victims are middle-aged or older -- the average age for a first attack is 66 for men and 70 for women -- people in their 20s and 30s suffer attacks too.
The risk of a heart attack climbs for men after age 45 and for women after age 55.
When do heart attacks strike?
Heart attacks occur roughly every 35 seconds in the United States, and most occur in the morning, a time when the platelets in the blood are especially "sticky" and prone to form clots.
At least one study, however, has found that morning isn't a prime time for heart attacks among people who regularly take aspirin, which helps keep platelets from sticking together.
Beating the odds
Survival odds for people who have had a heart attack keep getting better thanks to advances in diagnosis, medication, and lifesaving technology.
It's worth noting that survival rates for heart attack patients are better on weekdays compared to weekends, because medical personnel are more likely to use invasive procedures (including angioplasty and bypass surgery) during the week. Health.com: Should you opt for bypass surgery or an angioplasty?
Nonetheless, cardiologists are optimistic about the rate of improvement in cardiac care. When Sharonne Hayes, MD, director of the Mayo Clinic's Women's Heart Clinic, started practicing in the mid-1980s, doctors couldn't do much for people having heart attacks.
"Now we can stop a heart attack in its tracks," she says. "Patients have a much better chance at recovery."
E-mail to a friend

Try a FREE TRIAL issue of Health - CLICK HERE!
Copyright Health Magazine 2009