By Elizabeth Cohen
CNN Medical Correspondent
ATLANTA, Georgia (CNN) -- Sexually dysfunctional women in the United States are, well, mostly out of luck.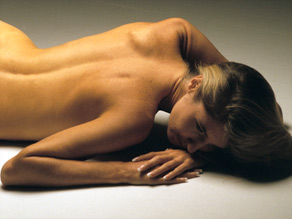 Women's sexual dysfunction is an area of medicine that's highly neglected, experts say.
Unlike men, there are no approved drugs to take. If you go strictly by the rules, the best medical science has to offer is counseling, or a device that applies suction to your clitoris, or physical therapy for your vagina. While not to diminish these choices, where's that convenient, little blue pill for women?
That's what Joanne wanted to know. This isn't her real name, but she's a 26-year-old nurse at the Cleveland Clinic who felt no sex drive -- nothing, nada, zilch -- for eight years. She wasn't happy, and neither was her boyfriend.
When Joanne asked her gynecologist for help, she told her to talk to her psychiatrist. Her psychiatrist said her antidepressants were to blame -- they're known to decrease libido in about a third to a half of women, experts say.
"My psychiatrist just kind of shrugged her shoulders," Joann says. "It was just like, well, that's a side effect of the drug. That's just the way it is." Watch more on how women can get their groove back

Finally, fate intervened on behalf of Joann's sex life. Last year, the anti-depressants she was taking stopped working, and her psychiatrist had to switch her to a new one. "All of a sudden, my sex drive went through the roof. It was awesome. It was wonderful," she says.
But it wasn't perfect, or even close to it. Probably because of her long-dormant sex drive, Joanne could get sexually excited, but couldn't reach orgasm. Again, after being shuffled around to various doctors, Joanne ended up with a urogynecologist at the Cleveland Clinic.
That doctor prescribed the anti-impotence drug, Cialis. At first Joanne thought it strange to take a drug meant for a man. But she tried it, and she says it's helped somewhat. "I'm still not able to achieve orgasm, but I'm getting closer each time," Joanne says. "We're working with changing the dosage."
Don't Miss
Getting help for women's sexual problems is often a long and complicated road. "This is an area that's highly neglected," says Dr. Sharon Parish, an internist at the Albert Einstein School of Medicine who treats sexually dysfunctional women. "Many primary care doctors have no idea what to do."
So if you want help for your sexual problems, you may have to make suggestions to your doctor. "I feel like if I hadn't aggressively pursued it, I'd still be stuck in the same spot," Joanne says.
Here are some treatments for sexual dysfunction you can discuss with your doctor.
1. Impotence drugs such as Viagra, Levitra and Cialis
Some studies, like one out this week in the Journal of the American Medical Association, show they work for some women with sexual problems; others have shown they don't work.
A woman's biggest hurdle could be finding a doctor who'll prescribe them, since they're approved by the FDA only for men.
The solution: Be frank with your doctor. Ask if he or she is willing to consider prescribing these drugs "off label." Be clear that you recognize these medicines have not been approved for women, and that you want to know about the risks and benefits.
2. Testosterone
Experts we talked to said taking testosterone has helped many of their female patients. "It not only helps with sex drive, it will also help with arousal," says Dr. Cynthia Brewer, a clinical associate at the Center for Specialized Women's Health at the Cleveland Clinic.
Testosterone, produced naturally by both men and women, boosts libido. Synthetic testosterone, however, has been approved only for use with men. In 2004, the FDA declined to approve a testosterone patch for women, saying it hadn't been thoroughly tested.
As with Viagra and its cousins, if you're interested in possibly trying testosterone, tell your doctor you know it's off label, and you'd like to discuss the benefits and risks for women -- knowing that not all the risks are fully understood.
There's one big hitch: Testosterone is available only in men's doses, which are way too high for women. You'll need a doctor who's familiar with how to fit the dose to a woman. There's no one central place to find doctors who specialize in female sexual dysfunction, but you can start at the American Urological Association, or at the International Pelvic Pain Society.
3. Arginine
Some doctors suggest using a cream with arginine, an amino acid that's supposed to increase blood flow.
"It's supposed to act like Viagra," says Brewer. "I saw one patient try it, and it had benefits. For another it didn't. Women can try it and decide for themselves."
4. Anti-stress herbs
You don't have to be Dr. Ruth to know that when you're under stress, you're not in the mood for love. "Stress levels will affect a woman's libido. We're more sensitive to stress than our male counterparts," says Dr. Esther Konigsberg, medical director of the Family Practice Center of Integrative Health and Healing in Burlington, Ontario.
Konigsberg often suggests these anti-stress herbs to her patients with sexual problems: ashwagandha, astragalus, panax ginseng. Licorice can also be used for stress, but she says your physician must monitor your potassium levels.
5. Experimental medicines
"There are a few investigational drugs in the pipeline for both pre- and post-menopausal women," says Dr. Sheryl Kingsberg, clinical psychologist and chief of behavioral medicine at University Hospitals Case Medical Center in Cleveland, Ohio.
While you can't get these on the open market, women can try to join a clinical trial. Two experimental drugs, called flibanserin and bremelanotide, work on the brain to increase arousal. A third, Libigel, is a gel that boosts testosterone.
The National Institutes of Health has a list of clinical trials for female sexual dysfunction.
And the most important rule: Don't wait for your doctor to ask you about sexual problems. "Women should feel empowered to bring up the topic first, because lots of physicians aren't comfortable bringing it up themselves," Kingsberg says.
Also, be aware that drugs won't help every woman with a sex problem. Kingsberg says drugs have helped about half of her post-menopausal patients, and about 20 percent of her pre-menopausal patients. The rest, she said, benefited from counseling.
Got a comment or an idea for a future Empowered Patient column? We'd love to hear from you. Talk to us at empoweredpatient@cnn.com.
E-mail to a friend

CNN's Jennifer Pifer and Melanie Diaz contributed to this report.