By Andrea Kane
CNN
ATLANTA, Georgia (CNN) -- Young black gay men, black women and white gay men in their 30s and 40s are much more likely to be newly infected with HIV than other groups in the United States, according to a new analysis from the Centers for Disease Control and Prevention.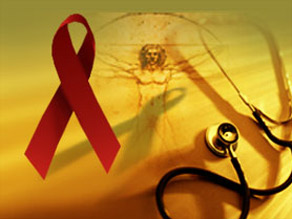 The analysis -- based on figures showing that the HIV infection rate for 2006 is much worse than previously thought -- looks at the number of new HIV infections and who gets them. The study appears in this week's Morbidity and Mortality Weekly Report.
It shows 53 percent of the estimated 56,000 cases of new HIV infection in 2006 were among gay and bisexual men, and 46 percent of the infections occurred among blacks. Within the gay and bisexual group, young black men (13 to 29 years old ) were roughly twice as likely to get infected as young white and young Hispanic men. And among women, black women were almost 15 times more likely to get HIV than white women and almost four times more likely than Hispanic women.
These new figures -- highlighting which age, gender and racial groups are at higher risk -- are based on data released by the CDC in August. Those numbers showed that new HIV infections for 2006 were 40 percent higher than the CDC had previously estimated.

See the new analysis of HIV data »
"The new analysis include a wealth of information, but there are three big take-aways," according to Dr. Kevin Fenton, director of the National Center for HIV/AIDS, Viral Hepatitis, STD and TB Prevention at the CDC.
"First, the number of new HIV infections among young black [gay and bisexual men] is alarming and shows the need to reach each new generation with prevention early in their lives. Second, the heavy impact of HIV infection in white [gay and bisexual men] in older age groups demonstrates the need for ongoing efforts to keep gay and bisexual men HIV-free over the course of their lifetime. A third finding: compared to women of all races, black women bear the heaviest burden of HIV," Fenton said.
The higher rate of new HIV infections among young gay black men and black women comes as no surprise to Phill Wilson, the CEO and founder of Black AIDS Institute, a think-tank based in Los Angeles, California. "Basically, it affirms what we have known for a long time and what we have been telling the CDC for a very long time," Wilson said.
"AIDS in America continues to be a black disease as manifested by the numbers," Wilson said. "We have an epidemic that is 40 percent worse than we thought, and African-Americans are grossly disproportionately impacted. Particularly black women and young black gay men."
The CDC study didn't examine the specific factors that account for the heavy burden of HIV among young black gay men, but the CDC has theories.
"Other data suggest a range of possible factors," said Richard Wolitski, acting director, Division of HIV/AIDS Prevention at CDC.
"They include stigma, lack of access to effective HIV prevention services and underestimation of personal risk. In addition, many younger men have not personally experienced the severity of the early AIDS epidemic."
Wolitski said differences in the frequency of high-risk sexual behavior and substance use do not account for this disparity.
White gay and bisexual men account for close to half, or 46 percent, of HIV incidence among gay and bisexual men, but the majority of new infections occurred in men in their 30s, followed by men in the 40s, the CDC found.
"A range of factors likely contribute to continued transmission in these age groups," said Wolitski, noting the marked difference in age at the time of infection in the different racial groups. "They include the difficulty of consistently maintaining safer behaviors for many years or even decades, as well as homophobia, substance abuse and higher HIV prevalence within this group."
Among Hispanic gay and bisexual men, most new infections occurred in the young age group, like blacks, but at much lower rates.
Black women are also disproportionately at risk of HIV infection.
"Based on the incidence estimates released last month, we already know that African Americans overall accounted for 45 percent of new HIV infection in 2006, while representing only 12 percent of the U.S. population," Wolitski said. "[The Morbidity and Mortality Weekly Report's] data show that while there were fewer new HIV infections among black women than there were among black men, black women were far more affected by HIV than women of other races."
"A range of issues may contribute to the disproportionate HIV risk for African-Americans in the United States, including poverty, stigma, limited access to health care, [an already existing] higher HIV prevalence among African-Americans, higher rates of other STDs and drug abuse. Many black women face additional challenges such as power imbalances with men in sexual relationships, which can limit their ability to protect themselves, like using condoms," Wolitski said.
The CDC hopes that these new figures can help it target education and prevention efforts to specific populations.
"Today's analysis serves as a powerful reminder that the United States epidemic of HIV is far from over and that we all need to do more," Fenton said. "The U.S. epidemic will end only when all of us -- federal, state and local government; politicians, communities, businesses, social and civic organizations; schools, families and individuals across the nation -- realize that ending AIDS is possible and then collectively commit to make that happen."
Wilson, while hopeful that the new figures will bring new attention to an old problem, is less sanguine. He notes that the U.S. doesn't spend enough resources to end the HIV epidemic, that the money doesn't target the groups at highest risk, and that it doesn't use organizations with proven track record of reaching and mobilizing the black community.
"When it comes to black America, we continue to be an afterthought when it comes to HIV prevention," Wilson said.
E-mail to a friend

All About HIV and AIDS