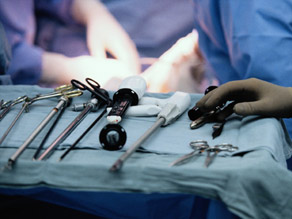 An organ donor's tested negative for HIV and hepatitis C antibodies, but four recipients contracted the diseases.
Overview
Four patients who received organ transplants in 2007 were found to have HIV and hepatitis C. Both infections came from the organ donor, who had tested negative for both illnesses. This was the first time that donated organs had infected their recipients with both HIV and hepatitis C, and the first time in 21 years an HIV infection has been transmitted in this way, according to the Centers for Disease Control and Prevention.
Questions and answers
How did this happen?
Dr. Sanjay Gupta, CNN chief medical correspondent: In 2007, an adult organ donor died in Illinois. An organ procurement organization tested the donor's blood for HIV and hepatitis C antibodies, as required by donation guidelines. The tests looked for antibodies for various viruses, and they came back negative for HIV and hepatitis C. But because the medical questionnaire revealed that the donor had one risk factor, the organs were designated "high risk." Four organs were transplanted into four patients at three Illinois hospitals.
On November 1, 2007, the organ procurement organization, Gift of Hope, notified the transplant centers that one of the recipients had HIV and hepatitis C. All four organ recipients tested positive for HIV and hepatitis C. Gift of Hope retested the donor's blood, using a method that looks for genetic material in the virus, and the blood tested positive for HIV. According to the CDC, the last time organ recipients were infected with HIV from an organ donor who tested negative for HIV was in 1986. Since 1986, approximately 415,000 organs have been donated. This type of HIV infection hadn't happened in 21 years, so this was a very rare occurrence. In 1994, the CDC set standards to prevent this from happening again.
Why didn't the original tests reveal the donor had HIV and hepatitis C?
Gupta: It takes a while for antibodies to develop. Patients are told that if a high-risk organ donor's antibody test is negative, that does not guarantee the donor is free of infection. Because it takes time for antibodies to develop -- HIV takes more than three weeks, and hepatitis C takes about three months -- the experts believe this donor must have been infected within three weeks before he died.
Why wasn't the genetic test, which is more precise, used earlier?
Gupta: The NAAT test, which detects genetic material of the virus within days, long before antibodies are produced, is not the current standard test. Only about 10 percent of the 58 organ procurement organizations have access to labs that can do this type of testing in a timely fashion. It usually takes a few days process the tests, and these tests aren't done every day in most labs.
Antibody tests in the past 21 years seemed to work. According to one health expert, the chance of a donor testing negative but actually being positive is .01 percent. That's a very small percentage of risk. According to UNOS, the United Network for Organ Sharing, and the CDC, what's needed are more labs that can test quickly before the organs become useless. There is also a risk of false positive tests with NAAT, which might lead to a good organ being needlessly rejected. The CDC, UNOS and the Department of Health and Human Services are all in discussions with the organ procurement center and hospitals to further reduce the risk of this happening again.
E-mail to a friend