(CNN) -- Madonna's midweek concert at Eintracht Frankfurt's Commerzbank-Arena stadium has had unfortunate consequences for the club, who have been forced to postpone Friday night's Bundesliga fixture at home to Karlsruhe because of damage to the pitch caused by concertgoers.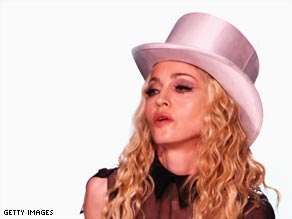 Madonna's fans damaged the pitch at the Commerzbank-Arena in Frankfurt.
The German Football League said that the grass was too badly damaged to allow the match to go ahead.
Stadium officials replaced part of the turf after Tuesday's concert but there still remained too many irregularities, leaving it unplayable, said the League.
After inspecting the pitch, DFL head Holger Hieronymus decided that the "physical safety of the players could not be assured".
The match will be rescheduled.
E-mail to a friend