LONDON, England (CNN) -- Have you got a burning question you want to put to one of golf's top names? Do you want a new insight into today's game? Or do you want to know how the pros feel about the way Golf is changing?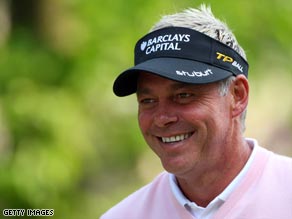 Darren Clarke will be one of our panel of experts ready to answer your golf questions.
From the Majors to the Ryder Cup, from the FedEx Cup to the new-look Race to Dubai, and from Tiger's absence from the game to the introduction of drugs testing, if you have question, our panel will answer it.
Living Golf will be sitting down with four leading figures in today's game to discuss the biggest talking points in golf at the moment.
The event will be taking place at England's The Belfry on Tuesday, September 23, and highlights will form a major part of October's Living Golf show.
We exclusively sit down with Ryder Cup veterans David Howell and Darren Clarke, golf agent Andrew 'Chubby' Chandler and editor of Golf International, Richard Simmons.
If you have a question for our experts, email us at living.golf@cnn.com, or Sound Off below.
E-mail to a friend