(CNN) -- Ever since he was an architecture student in London during the 1990s, Cameron Sinclair has been committed to providing solutions to some of the world's most impoverished and disaster-hit communities.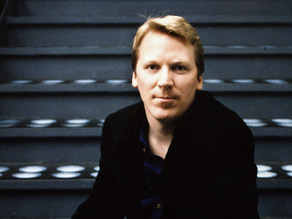 Cameron Sinclair - a pioneer of architectural solutions for impoverished communities.
His postgraduate thesis focused on new ways of tackling homelessness on the streets of New York by offering sustainable, transitional housing.
As the Executive Director and Co-founder of Architecture for Humanity (AFH), Sinclair and his colleagues seek "architectural solutions to humanitarian crises bringing design services to communities in need."
The charitable organization has been involved in numerous projects all over the world including Sri Lanka, South Africa and Colombia. Most recently, Sinclair and AFH have been responding to the devastation wrought by Cyclone Nargis in Myannar, raising funds and developing strategies for a sustainable rebuilding program.
In 2006 Sinclair was one of three people to be awarded a TED Prize -- Given to visionaries who are making a positive impact on the lives of others.
Along with a cash prize, winners are granted one wish. In March 2007 that wish was granted when Sinclair created and launched the Open Architecture Network -- a collaborative online resource which provides access to open source architectural plans.
E-mail to a friend