(CNN) -- For most of the year, their work is concealed from public view at the end of powerful microscopes.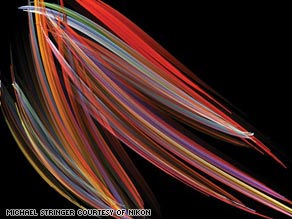 The winning photo of marine diatoms by Michael Stringer.
But once a year, the Nikon Small World Photomicrography Competition magnifies them and puts them center stage.
This year's winner is Michael Stringer from the United Kingdom who took first place with a photo of Pleurosigma (marine diatoms), magnified 200 times.
It was taken using darkfield and polarized light.
My objective was to display diatoms in today's modern style, through the careful application of colors," said Stringer.

See other images from the competition »

The winning entries are judged on their scientific and artistic merits.
Stringer's image was picked from nearly 2,000 entries that were received this year from scientists and artists across the world.
E-mail to a friend