(CNN) -- This month, Just Imagine has looked at the future of space, and the potential it holds for humanity.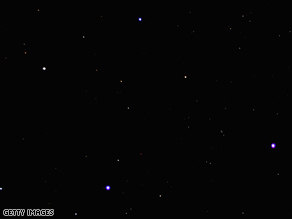 Should humanity aim for the stars ...
The proponents of the NewSpace movement, like our featured commentator Bob Richards, hold that humanity must expand into space if we are to survive. They say that the limitless resources held by the stars will help humanity seek a bold new future.
But some say that we should fix Earth's problems, especially the challenge of global warming, before we set our eyes on the stars. They say space travel is too expensive, and its carbon footprint too great, to be a priority for us right now.
We want to hear your views. Should space be our next frontier? Or should we focus on fixing things here on Earth first?
Post your comments in the Sound Off box below, and we'll publish the best.
E-mail to a friend