(CNN) -- Google co-founder Sergey Brin has paid $5 million to secure a seat on a Russian Soyuz spacecraft, officials said Wednesday.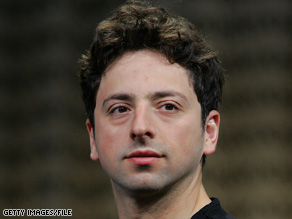 Google co-founder Sergey Brin is paying $5 million to become a space tourist.
Brin's seat will be on a future orbital space flight, Eric Anderson, CEO of Space Adventures Ltd., said at a news conference.
In a statement, Brin credits Space Adventures with helping "open the space frontier to private citizens."
Space Adventures will also host the first private space flight to the international space station in 2011, spokeswoman Stacey Tearne said.
Two seats will be available on that trip. The mission is part of a deal with the Russian Federal Space Agency (FSA).
Space Adventures launched the world's first privately funded space mission in 2001.
Its sixth customer, Richard Garriot, son of NASA astronaut Owen Garriot, is scheduled to take off in October. Garriot paid $35 million for his seat.
E-mail to a friend

All About Manned Space Flight • Sergey Brin • International Space Station