(CNN) -- Reports that North Korean leader Kim Jong Il is sick are "nonsense," a North Korean official said Thursday.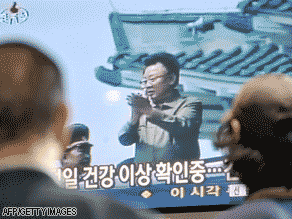 U.S. intelligence officials say Kim Jong Ill has been suffering from serious health problems.
"That is nonsense spread by bad people who don't wish our republic to go well," said Hyun Hak-Bong, deputy head of the U.S. affairs bureau of the North Korean Ministry of Foreign Affairs.
U.S. intelligence officials told CNN last week that Kim has been suffering from serious health problems, and may have had a stroke.
Speculation about Kim's health gained steam after he missed a September 9 parade celebrating the 60th anniversary of the Communist nation.
The South Korean government said after the parade that it had received information that Kim suffered a mild stroke, South Korea intelligence sources said.
South Korean President Lee Myung-bak met with his senior advisers on the matter last week, sources said.
The second-in-command in North Korea, Kim Yong Nam, said there is no problem with Kim, the Kyodo News agency of Japan reported last week. And a senior North Korean diplomat dismissed reports that Kim was ill as "a conspiracy plot."
"We see such reports as not only worthless, but rather as a conspiracy plot," Song Il Ho, North Korea's ambassador for normalization talks with Japan, was quoted as saying by the Japanese news agency.
E-mail to a friend

All About North Korea • Kim Jong-il • South Korea • Lee Myung-bak