(CNN) -- CNN International goes inside India for a week of dedicated programming and online features to examine how the world's largest democracy is coming of age as a business powerhouse.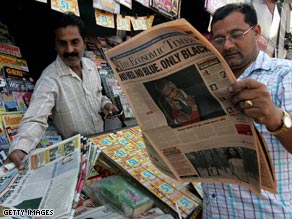 Can India become a new global economic powerhouse?
From November 24 to 28 CNN's Andrew Stevens will be reporting live from Mumbai, talking to the brightest and most successful entrepreneurs and experts to gain some sense of what's driving the country's successes.
And from Chennai in the south and New Delhi in the north, we'll be bringing you reports on the challenges and ideas that are making India such a dynamic and exciting place to do business.
From coping with infrastructure problems and booming property prices to lifting the lid on the media and automotive industries, CNN reporters will be taking a look inside the lives and businesses of India.
Mallika Kapur will be looking at the stories behind Mumbai's property paradox, the booming business of cricket and talking to India's retail Raja, Kishore Biyani.
Liz Neisloss gets to the bottom of the power shortages in India's fourth largest city and its impact on attracting business, while investigating an organic model for success.
Sara Sidner discovers India's entrepreneurial spirit is alive and well and existing in all sorts of plaecs, and gets switched on to India's media frenzy.
You can explore further here online, where you can find out what it's like to set up a business in India, discover the secrets of the world's most successful delivery system and get some sage advice from a genuine business guru.
E-mail to a friend