(CNN) -- In this end-of-year programme, "The Spirit of..." examines the financial crisis that has impacted the world and asks what financial and political world leaders can do to help.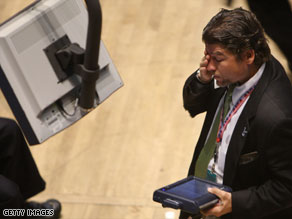 This month's "The spirit of..." analyzes the causes of the financial crisis and places it in historial context.
The programme analyzes the causes of the problems, talking to some of the world's most respected financial thinkers including Niall Ferguson and Joseph Stiglitz.
There's a look back to the Great Depression in the 1930s: what lessons can be learnt, and what can be done to save the global community from a similar hardship this time round?
The programme also looks at how emerging markets have been affected by the financial crisis, with a focus on India, and what plans its leaders have to help the country's economy in 2009.
We will interview Nobel Laureate Amartya Sen and highly respected financial heavyweight Ashok Wadhwa and discuss the impact of the crisis on the country's property sector and graduate school campuses.
Ending the programme, we focus on the role of leadership, looking at what world leaders must do to help alleviate the problems of the financial crisis.
E-mail to a friend