By Peter Bergen
CNN national security analyst

Editor's note: Peter Bergen is CNN's national security analyst and a fellow at the New America Foundation in Washington and at New York University's Center on Law on Security. His most recent book is "The Osama bin Laden I Know: An Oral History of al Qaeda's Leader."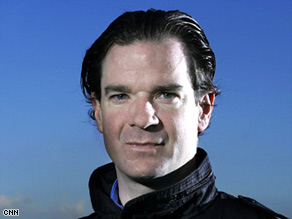 Peter Bergen says the National Security Council is conducting a classified strategic review of Afghan policy.
LONDON, England (CNN) -- The Bush administration is making plans for the transition of management of the Afghanistan and Iraq wars to the next president.
A review of Afghan policy has been under way for many weeks, led by Lt. Gen. Douglas E. Lute, the senior National Security Council official responsible for Afghanistan and Iraq. The classified strategic review is expected to be completed this week, according to a staffer involved in preparing it.
Military and administration sources say the review was commissioned after growing alarm in the Bush White House about the deteriorating situation in Afghanistan, which has recently seen more U.S. military deaths than in Iraq.
The country has experienced a sharp spike in violence along its eastern border with Pakistan since the summer. Those officials say the Bush administration felt that the review of Afghan policy could not wait months for a new administration to get up to speed.
In mid-October, senior Bush administration officials briefed advisers to both John McCain and Barack Obama on the deteriorating situation in Afghanistan. The meeting was held at the private Army and Navy Club in Washington and was organized, in part, by Barnett Rubin, a professor at New York University and one of the country's leading experts on Afghanistan. The tone of the meeting was described by one participant as "realistic" and "certainly not upbeat."
It's not just the White House that is considering what should happen next. Gen. David H. Petraeus, who took over Friday as head of U.S. Central Command, is overseeing his own review across the 20 countries that make up the command's area of operations in the Middle East and Asia. A similar review he oversaw in 2007 helped to change the course of U.S. policy in Iraq. The new review is being led by Col. H.R. McMaster, an expert on counterinsurgency, who also led Petraeus' Iraq policy review.
The new CENTCOM analysis, conducted by dozens of experts from across the government, is focusing, in particular, on the likely hot spots for the next administration, including Afghanistan, Pakistan and Iran, according to two U.S. military officials familiar with the review. An outside expert consulted by Petraeus says he was asked extensive questions about the Pakistani military.

Watch how Obama may affect the war on terror »
Gen. David McKiernan, the American four-star general who in October consolidated control over almost all U.S. and NATO forces in Afghanistan, has been adjusting U.S. tactics.
According to U.S. officials, a key part of his strategy involves reaching out to Afghanistan's many tribes. It's an approach that the U.S. military successfully adopted in Iraq, where tens of thousands of Sunni tribe members were put on the American payroll, forming militias known as the "Sons of Iraq."
To take advantage of that experience, the U.S. military and NATO have been mapping the approximately 400 tribes and their many sub-tribes across Afghanistan, according to a U.S. intelligence official familiar with the effort. A senior Bush administration official says Afghan President Hamid Karzai is "ecstatic" that the United States is planning to deal more directly with the tribes.
Gen. McKiernan said that, unlike U.S. military outreach to Sunni tribes in Iraq, the outreach effort with Afghanistan's tribes should be led by the Afghan government.
According to a senior Afghan cabinet official, the Afghan government is considering establishing tribal militias of 50 to 300 men to improve security at the district level. Such tribal militias, like the Sons of Iraq, could be paid with U.S. money and given jobs such as securing the increasingly dangerous main roads, according to a U.S. official.
What happens in Afghanistan is, in part, dependent on what happens in Iraq. McKiernan has said publicly that he needs three more U.S. combat brigades in Afghanistan. But, according to a U.S. official familiar with troop assignments, the most the United States could send to Afghanistan is two combat brigades by spring 2009, because the Army and Marines are stretched.
Another senior U.S. military official says that even three brigades would not be a game-changer in Afghanistan.
Traditionally, a brigade consists of up to 3,500 soldiers, but those soldiers have to be accompanied by "enablers" who provide support. The ratio of combat soldiers to enablers is generally one to one.
Obama has promised to send thousands of additional U.S. soldiers to Afghanistan. And he has also promised to withdraw all U.S. soldiers from Iraq by 2010, although he has said he would retain a "residual force" to perform missions such as counterterrorism and force protection for U.S. facilities like the new U.S. Embassy in Baghdad, the largest U.S. diplomatic facility in the world. Obama has avoided saying exactly how large that residual force would be.
U.S. military commanders will make recommendations to the new administration about the size of the residual force. According to one senior U.S. commander, the likely recommendation will be for a minimal American military presence in Iraq of four to eight brigades.

Watch what Obama's victory means for the war in Iraq »
Another senior commander said the recommendation would not be lower than five brigades. So, given one to one support requirements, the Pentagon is likely to tell the new administration that somewhere between 28,000 and 56,000 troops should be kept in Iraq.
E-mail to a friend

All About John McCain • Barack Obama • Iraq • Afghanistan