WASHINGTON (CNN) -- The Obama administration Wednesday ducked a potential confrontation with a federal judge Thursday, signaling in court documents that authorities are willing to release a Guantanamo detainee within about three weeks.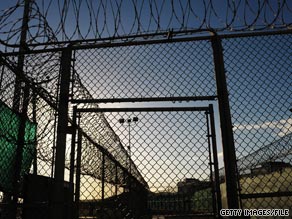 A judge ruled government lawyers cannot use statements Mohammad Jawad made during alleged torture.
In a closely watched case, government lawyers backed away from a threat they issued last week to bring criminal charges against Mohammed Jawad in U.S. federal court.
The government said it needed seven more days to report its intentions to Congress and another 15 days to make the logistical arrangements to transfer Jawad to his native Afghanistan.
The government and Jawad's ACLU lawyers will appear before U.S. District Court Judge Ellen Huvelle in Washington on Thursday, when she is expected to rule on the government's new proposal to resolve the ongoing dispute.
Huvelle has displayed impatience with the government, indicating in a recent hearing she may order the immediate release of Jawad over the government's objections.
The tensions raised the prospect of a constitutional battle over the limits of presidential authority to continue to hold prisoners despite court rulings they could no longer be detained without trial.
Don't Miss
Jawad has been held in captivity at the Guantanamo prison since 2002 when he was captured and detained for allegedly throwing a hand grenade at a U.S. military jeep in Kabul, Afghanistan. Two U.S. servicemen and their Afghan translator were injured.
Under pressure from Huvelle, government lawyers last week agreed they would stop using statements Jawad made incriminating himself after he was allegedly tortured by Afghan officials.
The government proposal says it would "promptly release petitioner Jawad from detention at the U.S. Naval Station at Guantanamo Bay and transfer him to the custody of the receiving government."
The court document does not indicate what Jawad's fate may be after he is in the custody of the Afghanistan government authorities.
E-mail to a friend

All About Guantanamo Bay • U.S. Department of Justice