By Chris Welch
CNN





INVER GROVE HEIGHTS, Minnesota (CNN) -- We've heard a lot of talk lately about health "co-ops" -- but what exactly is a "co-op," anyway?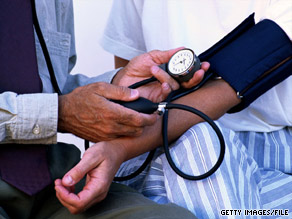 The co-op model is being mentioned as one possible alternative in the current health care debate.
It's short for health insurance "cooperative," and it's a phrase Americans are getting accustomed to hearing these days as lawmakers point to the co-op model as one possibility in the debate over health care reform.
Headquartered in the suburbs of Minneapolis, Minnesota, HealthPartners is one of the nation's largest co-ops. CEO Mary Brainerd says that, in the simplest of terms, a health insurance cooperative is "an organization that is governed by its members, is not for profit, and is focused on solving health care issues for its members."
At its heart, a co-op is a non-profit, member-run system for providing insurance plans. However, HealthPartners has taken that to another level by also providing care itself. And although it started out as an insurance system when it began more than half a century ago, HealthPartners now accepts policies of other insurance companies as well.

Watch how a co-op works »
HealthPartners currently has a network of 70 facilities in Minnesota and Wisconsin and serves more than a million members.
HealthPartners' clinic in Inver Grove Heights looks like your average medical center -- it comes complete with a dental facility, its own blood lab, and a pharmacy. In other words, it's tough, if not impossible, to tell that it's a co-op simply by looking at it.
Norman Nistler of South St. Paul has been a member for about 25 years, and even he didn't realize it was unique.
"On television now there's a lot of talking about co-ops, but I didn't realize this was a co-op," Nistler says, adding that, nonetheless, he's been satisfied with the care he's received.
Darla Andrews, on the other hand, says she knew she was part of a co-op and is part of the HealthPartners insurance plan. She says that, after being a member for 30 years now, she wouldn't have it any other way.
"I like the small community feel of here. It's more personal attention," Andrews says after a stop at the pharmacy. She says she also appreciates another of HealthPartners' self-touted trademarks -- electronic medical records. HealthPartners was a pioneer in digital records, having used them regularly since about 2004. Plus, its administrative costs are half those of the average private insurer.
The company is run entirely by a board of directors that is elected by HealthPartners members. CEO Brainered says it's primarily because the company is not beholden to shareholders that it is able to keep costs down.
"That means that their primary allegiance and accountability is to that membership base and customer base," Brainerd adds. "Making sure health care is affordable is a very big deal to a co-op. Having low administrative costs -- there's no value to our membership in having high administrative fees, so a big focus is on putting the dollars into health care and not into administration."
HealthPartners has also saved millions of dollars by switching to generic drugs.
Brainerd says another hallmark of this model is a "longer-term focus," which has given HealthPartners the ability to put more emphasis on preventative medicine.
"We're very focused on quality [because] that's where my family and I, if I'm a member, are getting our health care."
As part of this focus on the long term, HealthPartners' doctors have encouraged their customers to quit smoking -- and this has helped cut tobacco use among members by double the Minnesota state average.
But surely there must be downsides -- or everyone would be doing this by now, right? Brainerd says she thinks it's because not all states are ripe for this kind of system just yet.

"The environment hasn't been very supportive of co-ops. It's been a much hotter deal to be a publicly traded, for-profit health plan," Brainerd says. "That's where all the action is."
The current debate about health care reform could change that, though, and mean a bigger future for co-ops.
E-mail to a friend

All About Health Care Issues • Health Care Costs