By Elizabeth Landau
CNN





CNN -- The drugs said to have contributed to Michael Jackson's death are routinely used in hospital settings, but should never be combined at home, medical professionals say.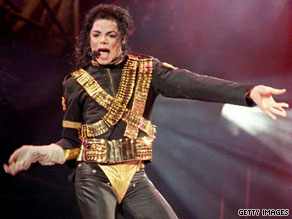 The Los Angeles County coroner ruled that Michael Jackson's death was a homicide.
The Los Angeles County coroner, ruling that Jackson's death was a homicide, said in a news release Friday that the anesthetic drug propofol and the sedative lorazepam were found to be the primary drugs responsible for Jackson's death.
Jackson died from "acute propofol intoxication," but "other conditions contributing to death: benzodiazepine effect," the release said.
The sedatives lorazepam, midazolam and diazepam -- which the coroner said were found in Jackson's body -- are benzodiazepines.
Benzodiazepine effect is characterized by central nervous system depression, said Dr. Bruce Goldberger, professor and director of toxicology at the University of Florida College of Medicine, who was not involved in Jackson's care.
Adding these drugs to propofol, commonly used as a general anesthetic for surgeries and diagnostic procedures, amplifies the sedative effect and increases the risk of respiratory arrest, said Dr. Eugene Viscusi, anesthesiologist and director of pain management at Thomas Jefferson University Hospital in Philadelphia, Pennsylvania. He also was not involved in Jackson's care.
In a hospital setting, however, these interactions are "managed all the time, and well understood," he said. "These drugs have no place in an unmonitored setting or in unskilled hands."
Ephedrine, another drug listed in Friday's release, is a drug anesthesiologists use to increase blood pressure, Viscusi said. Lidocaine, an anesthetic that the coroner said was also found in Jackson's body, is sometimes used in hospitals to alleviate the burning sensation that may accompany propofol, Viscusi said.
The use of propofol in a nonmonitored setting is "ludicrous," Viscusi said. The Food and Drug Administration has not approved propofol for use as a sleep aid.
Don't Miss
Administered intravenously, the drug causes the patient to remain unconscious for as long as doctors deem necessary. When the infusion stops, the patient wakes up almost immediately, experts say.
A search warrant and affidavit unsealed in Houston, Texas, on Tuesday said Dr. Conrad Murray, Jackson's personal physician, told a detective that he had been treating Jackson for insomnia for six weeks. Murray said each night, he gave Jackson 50 mg of propofol diluted with the anesthetic lidocaine via an intravenous drip, according to the affidavit.
Detective Orlando Martinez of the Los Angeles Police Department detailed what Murray told detectives he gave Jackson on the final day of his life, which included the sedative Valium (diazepam), the anti-anxiety drug Ativan (lorazepam), the sedative Versed (midazolam), and 25 mg of propofol.

View a timeline of the drugs Jackson received in his final hours »
All of these drugs must have accumulated in his system during this time, said Lois Parker, senior pharmacist at Massachusetts General Hospital. While the individual doses are not large, the combination is "shocking," she said.
"Typically, you wouldn't see someone taking all of them in combination unless they were abusing them in some way," she said.
After stacking benzodiazepines, adding the dose of propofol "breaks the camel's back," Goldberger said. But a 25 mg dose of propofol alone would have been considered relatively small, he said.
Given that Jackson said in the past that he had been addicted to painkillers -- in 1993 in a video statement he said this happened after his scalp was burned in a Pepsi commercial taping -- his liver was likely not as healthy as a normal 50-year-old's liver, Parker said.
Goldberger noted that it was "extremely bold" for a medical examiner to say that Jackson's death was a homicide. However, the coroner's report did not cite the nature of the homicide finding or whether the coroner's office concluded that a crime took place.
In addition to surgery patients, some patients in the intensive care unit receive infusions of propofol, Viscusi said, and may also receive pain medications. The key is that they are carefully observed, he said.
The full and final autopsy report and the complete toxicology report "will remain on security hold at the request of the Los Angeles Police Department and the Los Angeles County district attorney," the coroner's office said.
Murray's lawyer, Ed Chernoff, said Friday's announcement from the coroner "contains nothing new."
"This has all the earmarks of police gamesmanship, and we will not be responding until we get a full autopsy report, including the entire list of drugs found in Mr. Jackson, their quantities, and all other data that would allow independent medical experts to analyze and interpret," Chernoff said.
Propofol has generated controversy in the anesthesiology community because of reports of its abuse by health care workers. A 2007 study published by the International Anesthesia Research Society found that about 18 percent of the 126 academic anesthesia programs in the United States had at least one reported instance of propofol abuse within the previous 10 years.
There is not adequate accounting of propofol in hospitals, said Dr. Paul Wischmeyer, professor of anesthesiology at the University of Colorado, lead author of the study.
Propofol affects two important brain receptors, one of which is linked with anti-anxiety drugs such as Valium, and the other is associated with marijuana, he said.
Abuse of this drug tends to be associated with impulsive, risk-taking people who may have had trauma earlier in life, Wischmeyer said. They take the drug to attempt to escape that trauma, he said.

"Once someone has tried this drug in a way that they remember it, they very much always choose to try it again," he said.
Federal and state agencies have launched their own independent investigations into matters uncovered by Los Angeles police while looking into Jackson's death, the U.S. Drug Enforcement Administration and California's attorney general said Friday.
E-mail to a friend

CNN's Stephanie Smith contributed to this report.
All About Michael Jackson • Conrad Murray