STORY HIGHLIGHTS
5-year-old girl dies from H1N1 without having a fever

Experts estimate 10-30 percent of H1N1 patients don't have fever
H1N1 is more likely to cause gastrointestinal symptoms such as nausea and vomiting
(CNN) -- It was early on a Monday, just the seventh week of school, when Danelle Olivares decided she would have to keep her 5-year-old daughter home from kindergarten. Trinity had a nasty stomach bug, but no fever, and Olivares figured that a day of rest at home would make things OK.
But the morning brought no relief. Trinity was cramping, having bouts of diarrhea and vomiting. She was so pale that by late afternoon, Danelle and her husband, Michael, brought their little girl to the emergency room. She asked for water. Her legs hurt. Three hours later, she was dead. Stunned as they were, the Olivareses got another shock when doctors came back with test results: Trinity had fallen victim to the H1N1 flu. "It really blew me away," Danelle Olivares of Rio Rancho, New Mexico, told a local television station. "She never even ran a fever."
The World Health Organization and U.S. Centers for Disease Control and Prevention each list fever as a defining feature of H1N1. But that's being called into question, most recently in the medical journal the Lancet. This week, physicians in Queensland, Australia, wrote that 36 of the 106 patients admitted to Gold Coast Hospital with confirmed H1N1 infections actually had no fever.
Dr. Richard Wenzel, an infectious disease specialist at Virginia Commonwealth University, visited hospitals in Mexico City in the spring when the virus first exploded onto the scene, and in Chile in July, during that country's outbreak. In both places, he says, the pattern was like Australia -- a third or more of adult H1N1 patients were afebrile, or without fever. "If the CDC doesn't recognize flu without fever, we're going to miss a huge number of cases," Wenzel says. "What it really means is we're going to have an incredibly difficult time controlling the virus."
She never even ran a fever
--Danelle Olivares
In fact, the CDC does recognize flu without fever. Its guidelines on preventing the spread of H1N1 in hospitals dutifully report that "depending on the case series, the proportion of persons who have laboratory confirmed 2009 H1N1 infection and do not have fever can range from about 10 to 50 percent." But that warning isn't reflected in most of the agency's practical guidance, including when to keep children home from school or when parents should stay home from work or avoid public crowds. In those cases, flu is defined -- in part -- by having an elevated temperature.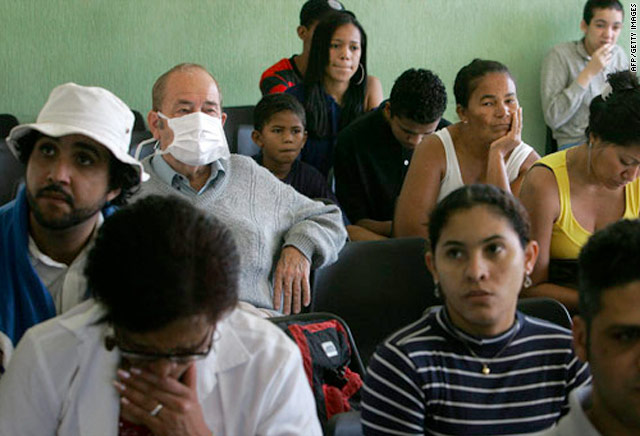 Facts about H1N1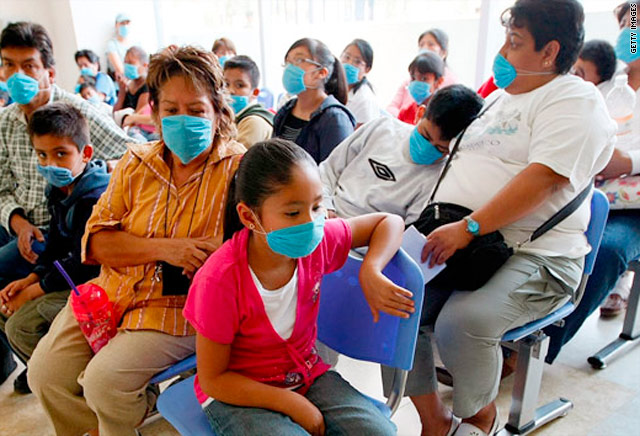 Most common questions about H1N1
Dr. Arthur Kellermann, an emergency physician at Emory University Hospital, says there's no "Easy" button to cut through the shifting advice. To make it simpler, Kellermann joined several other researchers and experts from Microsoft to design an interactive tool that's now posted on the federal government's main H1N1 information Web site, flu.gov. You can log in, answer basic questions about symptoms, age and medical conditions, and the program tells you whether it's time to call your doctor, head to the emergency room or just try to rest at home. The behind-the-screen formula is tweaked on a regular basis, to account for new evidence.
"The idea is that you can bundle a lot of complexity and some subtlety into a tool like this," Kellermann says. "It can't be perfect, but it can be really, really good." The group is developing a similar tool for parents of sick children, as well as a print version of the material.
Of course, any guidelines are only as good as the science that underlies them. Flu experts still don't know whether a significant number of patients are sick enough to spread the virus, despite not being feverish. Wenzel and the Australian researchers put the figure at 30 percent or higher, but a Canadian study last month in the Journal of the American Medical Association found that only 10 percent of patients in intensive care were afebrile. Someinfectious disease experts say that even 10 percent sounds too high.
One skeptic is Dr. Bruce Ribner at Emory, who says, "Maybe it's because we're not especially [testing] most people who are afebrile, but among the ones we've seen in the hospital, almost all of them have a fairly high fever."
If that picture is still hazy, it's clear that H1N1 is different from seasonal flu in other ways. For one thing, it's far more likely to cause gastrointestinal symptoms such as nausea and vomiting. The Canadian study reported that nearly half the patients admitted to intensive care were suffering GI problems. While many of those patients had mainly respiratory illness, Dr. Anand Kumar, the lead author, said, "About 10 to 15 percent complained primarily of GI symptoms, and not the standard symptoms of cough and runny nose. That's unusual."
Dr. Jorge Parada, an infectious disease specialist and medical director of infection control for Loyola University Health Systems in Chicago, Illinois, says "It's underappreciated that even normal flu can give some GI symptoms, but this is an order of magnitude more. It's definitely a difference."
Respiratory viruses don't transmit only through respiratory symptoms.
--Dr. Jorge Parada
What we don't know is why, Parada says. "I don't know how much is because this is a novel virus, and so our whole body is out of whack trying to respond to it, or because this particular virus has a predilection for reproducing in the gastrointestinal tract." It may be that H1N1 is simply shedding light on a larger truth about viruses in general. "We're discovering more and more that respiratory viruses don't transmit only through respiratory symptoms. With SARS, a lot of the spread was linked to diarrhea. Avian flu was also spread through the GI tract."
Of course not every upset stomach is H1N1, but especially with children, parents should watch closely for any sign that the illness is getting worse. The CDC lists several signs, including the child not drinking fluids or being so irritated that he or she doesn't want to be held. Any child younger than 5, and especially younger than 2, is at higher risk for complications if it does prove to be H1N1, so parents should call their doctor if they're worried.
At the same time, people with relatively mild symptoms may want to avoid the antiviral drug Tamiflu, which can help to blunt flu symptoms, but which causes side effects including nausea for a significant minority of the people who take it.
Dr. Joe Bresee, a pediatrician and epidemiologist with the CDC, says that H1N1 is not so different from seasonal flu in its mix of symptoms -- mostly fever, cough and muscle aches. What is different, he emphasizes, is that H1N1 is far more likely to cause severe illness in young and otherwise healthy people. Here's one stark comparison: Last week the CDC estimated that 540 children had died of H1N1 between April and October, before the usual flu season has even begun. Most years, pediatric deaths from flu rarely total 100 for the entire year.
Most common questions about H1N1
Faced with numbers like that, doctors warn that people -- especially parents of young children, or people with underlying medical conditions -- should call a doctor right away if symptoms take a turn for the worse.
"The earlier you're treated, the better the outcome," says Wenzel. "This disease moves very fast."
Parada says anyone who is ill should be especially vigilant. "People should seek care if they have additional risk factors for developing complications from flu, or if they are 'not right' and just sicker than expected. This will never be a clear-cut line, but rather a grey zone, or 'judgment call' if you will."