ATLANTA, Georgia (CNN) -- I have seen the face of unemployment and job opportunity in our nation ... and it belongs to Hannah Montana.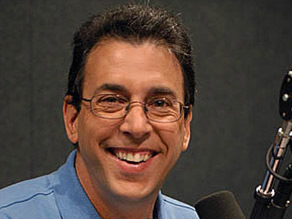 Clark Howard says if you're looking for a job, look at the heartland states -- don't just fly over them.
I know, I know ... you're thinking, "What could the teenage Disney star possibly have to do with employment (or the lack thereof) in America?"
Actually, the double life of the über-popular character portrayed by Miley Cyrus is a neat metaphor for the split that's going on in the American job sector.
And no, my 9-year-old daughter did not put me up to this!
First, a little background: As you probably know, Cyrus portrays both the pop diva of her franchise's title and her more down-to-earth offstage persona, Miley Stewart.
With that in mind, let's look at where the jobs are and aren't in America.
On the one hand, unemployment is particularly low in the heartland -- especially states like North and South Dakota. That's the land of uncomplicated folk that's sometimes derisively called "flyover country." It's the land of the Miley Stewarts of America.

Watch Clark help a caller who wants to restructure her cash after losing her job »
On the other hand, the West Coast has lost its longtime job market mojo and has a high rate of unemployment -- especially California. The Golden State is ground zero for the glitzy world of Hannah Montana, but its luster for job seekers is fading fast in real life.
Money Expert
Clark Howard offers a road map to financial stability every weekend.
At noon and 4 p.m. ET Saturdays and Sundays on HLN

Need more proof that it's the heartland that has the jobs? Take a look at what's going on in Montana -- Hannah's namesake state -- as an example. The Montana Department of Labor and Industry reported that the seasonally adjusted unemployment rate was 6.1 percent in March.
Big Sky Country beat the national March average of 8.5 percent by a long shot. So forget about flyover country. This is just one example of where the American job market hasn't yet given up the ghost.
Of course, unemployment is a localized phenomenon and can vary widely, even within a given state.
But considering the generally lower rate of unemployment in certain parts of the country, it's too bad that Americans are not moving for job opportunities in the numbers they once were. New Census Bureau figures show that fewer Americans moved last year than at any time since 1962. The reason? No one can afford to sell their house, according to economists.
So what to do if you're temporarily stuck in a place where the employment prospects are anemic?
Well, one employer seems to have continuous hiring needs all around the country. This should come as no surprise -- it's the federal government.
As government grows, there is a need for more employees. In addition, waves of older employees are getting ready to retire. Most of them were originally hired on during former President Johnson's Great Society initiatives in the '60s.
You might want to bookmark USAJobs.gov. It's the official clearinghouse for all federal jobs.
Don't Miss
Beyond that, I've long believed that the best time to start a business is during a recession. This is especially true for people who may be facing a mid-career layoff and want one last shot at being their own boss.
During a recession, space, equipment and staff all come extra cheap. I always encourage would-be entrepreneurs to consult the Service Corp of Retired Executives for guidance when they need help to implement a business plan.
However, if you're looking for more unconventional guidance, here's a thought.

BlobLive.com sponsors open-mic entrepreneur nights at bars and other venues in major metro areas. Anyone can get up and pitch a startup idea to a live audience. You'll get instant feedback, but you've got to be willing to get your feelings hurt. The service is free the first time and $10 after that if you want to pitch more than one idea.
Who knows, you might even discover the next Miley Cyrus at a neighboring open mic while you're pitching your idea!
E-mail to a friend

All About Job Searching • Layoffs and Downsizing • Unemployment Rate