Skip the lines on Black Friday; go online for great deals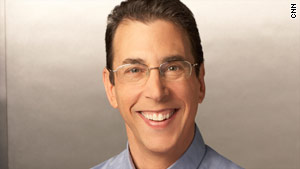 Clark Howard says you can monitor the best deals through Web sites dedicated to Black Friday deals.
STORY HIGHLIGHTS
There's a shift in how Black Friday is being handled this season

Retailers rethink the day since they don't make as much money

Deals will be available throughout the remainder of the holiday season

Monitor the best deals out there on any number of Web sites

Atlanta, Georgia (CNN) -- For all the ballyhoo about Black Friday, the crown jewel in the holiday shopping calendar has been something of a bust for retailers. That's led to a shift in how the day is being handled this season.
Historically, nobody outside the retail world was really familiar with the idea behind Black Friday. But sometime in the '90s, it suddenly became the thing to do to camp out overnight the day after Thanksgiving and wait for stores to open with their door-buster deals at 4 a.m. or 5 a.m.
But talk about inefficiency. The crowds that waited so long would thin out by 9 a.m., and stores were more like ghost towns the rest of the day. And retailers probably didn't make any money on the stuff they were selling anyway!
Then there have been the actual physical dangers of having large crowds of people mill around and then dash like mad to snatch up deals. During Black Friday 2008, a Wal-Mart employee was actually trampled to death by a mob of shoppers in New York.
All of these factors have prompted retailers to rethink Black Friday. And in a new development, the deals will be available from right now throughout the remainder of the holiday season. No need to freeze your butt off in a long line overnight!
For example, I picked up a laptop at Best Buy for $249 on November 11. It was part of a one-day sale that the electronics retailer held to kick off the holiday shopping season.
You can monitor the best deals out there on any number of Web sites dedicated to Black Friday deals. Some of the ones I've checked in the past have included blackfriday.info, gottadeal.com and bfads.net.

Video: Three-way book price war just in time for the holidays
While we're on the topic of holiday shopping, you'll no doubt be asked to buy extended warranties on some of your purchases. I want to reiterate my annual refrain that they aren't necessary and are really just a waste of your money.
Modern electronics seldom fail. In fact, flat-panel LCD and plasma TVs fail at only a 3 percent rate during the first three years of ownership, according to Consumer Reports. Why would anyone buy a warranty when you have a 97 percent chance that your TV will work perfectly for that long?
Yet most people have a strange psychology about what they'll throw their money at. The Journal of Consumer Research found that people are more likely to buy a warranty on something they enjoy than on something they don't. So a business owner may not buy a warranty on operational equipment, but he or she will do so on a big-screen TV!
The reality is that extended warranties have massive costs and just aren't a good investment. For example, The New York Times found one popular Nikon camera where the warranty was 27 percent of the purchase price. For laptops, a warranty can be up to a third of the sale price.
Yet there is a free way to extend a manufacturer's warranty. Many credit card issuers will double the warranty up to one additional year if you use their card to make the purchase.
Now that's the Clark Smart approach to spreading some holiday cheer to your gift recipients and your own wallet!