By Jonathan Mann





(CNN) -- The easy part is about to end. Barack Obama takes office as U.S. president Tuesday.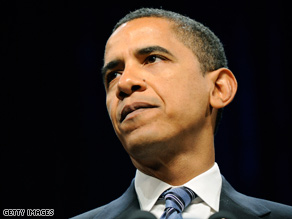 The economy and international security will be top of Barack Obama's list when he takes office on January 20.
The handsome candidate that so many people seem to love will become the leader of the hulking superpower they love to hate.
Obama has made hundreds of promises and faces countless challenges, but three big questions are waiting for him in the White House:
Will he be the world's policeman or its partner?
George Bush practically wore a silver badge, pledging himself to the fight against tyranny and terrorism worldwide. The effort was undermined by his controversial war in Iraq, his sinking popularity and the economic crisis that's spread worldwide.
No one has filled the leadership vacuum.
Barack Obama is about to become the leader of the only superpower; how will he try to lead the world? From Darfur to Gaza and around the globe, a strong America could do some good.
Can he restore confidence in the U.S. economy?
The entire world invests in America because of a consensus that it's an open, honest and well-administered place to make money. The credit crisis has undermined that confidence, like a seismic shift that could eventually change the economic landscape of the world.
No one is sure how to fix the complex problems of the US economy.
Can Barack Obama convince governments and investors around the globe to bet their billions that he'll succeed?
What will he do about the wars and the wounds they opened?
Obama promised to both withdraw US combat troops from Iraq and end the war there. What if US troop cuts re-ignite the civil war?
What about the war in Afghanistan, where he pledges not to withdraw but to win? And how will he address allegations that Bush's "war on terror" tolerated or even encouraged torture?
Obama's inaugural speech Tuesday will be broadcast around the world. He's practically certain to address the three big questions.
But the real answers will emerge slowly. It will take some time for the world to get to know Obama and what kind of president he'll be.
E-mail to a friend

All About Barack Obama