By Julian E. Zelizer
Special to CNN





Editor's note: Julian E. Zelizer is a professor of history and public affairs at Princeton University's Woodrow Wilson School. His new book, "Arsenal of Democracy: The Politics of National Security -- From World War II to the War on Terrorism," will be published this fall by Basic Books. Zelizer writes widely about current events.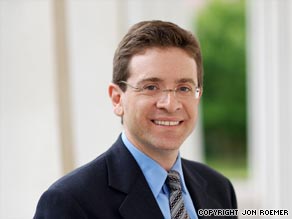 Julian E. Zelizer says Democrats should take advantage of political capital while they have it.
PRINCETON, New Jersey (CNN) -- Democrats are elated because Sen. Al Franken, former comedian and radio host, is finally coming to town. The gates of political heaven seemed to open when former Sen. Norm Coleman finally conceded.
During his much awaited victory speech, the senator-elect said that "I am not going to waste this chance."
With that statement, Franken started his senatorial career with an important message to his colleagues. Without any doubt, 60 votes in the filibuster-happy Senate is a lot better than 59.
With 60 votes, a united Democratic Party can obtain cloture and end attempted Republican filibusters. But the problem is that 60 votes does not make the Senate "filibuster-proof."
That would require 60 votes, plus Democrats sticking together. Even Franken's victory speech included the reminder that he did not consider himself the 60th senator but, rather, the second senator from Minnesota. Franken likely will vote the party line, and his statement was a victory speech nicety. But someone such as Sen. Kent Conrad of North Dakota, well, that's a different story.
The second part of that equation is a significant challenge for a party that has been famous for allowing internal disputes to subvert its own progress. The Washington Post's Ezra Klein astutely observed that super-majorities have traditionally not lasted very long.
Don't Miss
Indeed, the 1936 Democratic landslide was followed by the rise of the conservative coalition of Southern Democrats and Republicans in the 1938 midterm elections. The 1964 Democratic landslide was followed by the resurgence of the conservative coalition in the 1966 midterm elections. The much narrower Republican majorities of 2004 fell to Democratic control in 2006.
President Lyndon Johnson, whose leadership style has been a model for President Obama, always believed that if a party had political capital it needed to spend it quickly. There was no use trying to save it for a rainy day.
Even after the euphoria surrounding the 1964 landslide, Johnson was practically obsessed with the 1966 midterms and the probable gains of conservatives.
In early 1965, Johnson told his legislative team that even though he won by a popular margin of 16 million votes "I could be down to 8 million in a couple of months. ... I've watched the Congress from either the inside or the outside, man and boy, for more than 40 years and I've never seen a Congress that didn't eventually take a measure of the president it was dealing with."
Johnson thus moved quickly to push through as much of his agenda as possible, including Medicare, immigration reform, voting rights and higher education. Congressional Democrats also reformed the congressional process in January 1965 to strengthen the power of party leaders over committee chairs, many of whom in that era were conservative Southern Democrats.
Now, the new generation of Democratic leaders is enjoying a perfect moment once again. In the next two months, Democrats will try to push three major bills through the Senate and then through conference committee -- financial regulation, health care and environmental regulation -- that could create the basis of a new compact with Americans that helps ensure economic and environmental security.
But to do so Democrats on the left and center will have to compromise, finding what is possible rather than perfect, so that this moment is not a blown opportunity.
Moderates will have to agree to some form of public insurance option in health care. Liberals will have to accept an environmental bill that does not include the carbon tax long believed to be crucial to protecting the atmosphere. All Democrats will have to agree to a financial regulatory system that is far from perfect but which would begin to reimpose certain ground rules in the marketplace to prevent fraud and abuse.
The good news is that the divisions within the Democratic Party today are much less severe than they were in 1965 or 1935 when Democrats were able to come together over very sweeping agendas.
Without compromise by both sides, a moment of unusual opportunity can quickly disappear.
Johnson feared this and saw it happen. As the 2010 midterms move closer, Democrats must realize these are the best legislative conditions that they might encounter in the next four to eight years.
E-mail to a friend

All About Al Franken • U.S. Senate • Democratic Party