By Paul Begala
CNN Contributor






Editor's note: Paul Begala, a Democratic strategist and CNN political contributor, was a political consultant for Bill Clinton's presidential campaign in 1992 and was counselor to Clinton in the White House.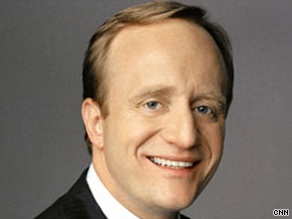 Paul Begala says Ted Kennedy was more interested in making progress on issues than scoring political points.
(CNN) -- We have known for over a year this day would come, and yet now that it's here it still doesn't quite seem possible.
Sen. Edward Kennedy's legislative legacy is so vast, his political accomplishments so numerous and his personal generosity so limitless that to memorialize him almost requires one to trivialize him.
Let me begin with the most difficult: the personal. Lots of politicians love "The People," but cannot relate to a person. Not Teddy. He never had a distant acquaintance; everyone he knew was treated like a close friend. As a Democratic political operative, Hill staffer and later a White House aide, I knew Sen. Kennedy and worked with him on numerous causes. But I was by no means an intimate.
Yet when he got word that my father was battling a rare and virulent cancer, he called me at home. "Get out your pen," he commanded. "Write down this name. He's one of the world's foremost experts on cancer. I just got off the phone with him, told him your father is a personal priority to me. He's expecting your call."
My father is in remission, thank God, in part because of Sen. Kennedy's extraordinary personal intervention. From that day to the last time I saw him, his first words were always, "How's your father?"
He was a master politician in the best sense of the word. Ten days before President Clinton left office, he invited Sen. Kennedy and a few other close friends and allies on a sentimental journey to New Hampshire and Massachusetts. At Northeastern University Sen. Kennedy gave a barnburner of a speech, extolling President Clinton and his presidency as no one else could. But riding back to Washington on Air Force One, he was squarely focused on the future.
I'd known George W. Bush a bit in Texas, and had written a book about him. Sen. Kennedy used every minute of that plane ride to grill me about the new president-elect. What did he like? What did he dislike? What was he like to work with? Who did he listen to? How does he make decisions? How did he approach school reform in Texas?
Don't Miss
While the rest of us were nursing grudges against William Rehnquist, who we were calling "Thief Justice Rehnquist" for the Supreme Court's Bush v. Gore decision, or cursing the 22nd Amendment, Sen. Kennedy was looking for an angle, seeking an opening through which he could drive a progressive agenda in a Republican presidency.
A few weeks later I interviewed Sen. Kennedy for Esquire. His method of dealing with the opposition, he said, was straightforward. "I really feel we have to deal with the deck of cards that we have now," he said.
"We deal with the president, and we ought to be looking down the road to what can be accomplished in areas which are central to us, like education and health and civil rights. I don't think the American people want us to be fighting the last election. I think the best politics is doing our job now, and to be honest about it, I think most of my colleagues feel that way as well."
There was no more principled progressive, and at the same time no more canny deal-maker with the party opposite. It's easy to simply posture when the other party is in power, but Sen. Kennedy wanted to get things done.
I asked him how he approached the Republicans -- in this case President George W. Bush. He said the key question is, "Do you pass something that may be to his advantage [politically] but will improve the lot of people, or don't you? The idea," Kennedy said, "is that if you do that, it strengthens him and therefore makes it harder in the future to make progress in other areas. Or do you pass up that opportunity and emerge stronger after the next election and pass a better bill?
"My judgment has always been that you set the bar and you set it high, and if he makes it to that bar, then you pass it, and that's what we're about. I am by nature and disposition interested in making progress."
And what progress he made. Civil rights for African-Americans. Voting rights. Women's rights. Giving 18- to 21-year olds the right to vote. After universal health care collapsed in 1994, others ran from the issue. Not Sen. Kennedy.
He was instrumental in creating CHIP, the Children's Health Insurance Program, which President Clinton signed into law and which extended health care to 5 million children. Education reform, national service, environmental protection, a fair system of justice. It's hard to mention Sen. Kennedy's monumental achievements without simply making a list, but a list does not do justice to the countless millions of lives he changed, the hopes he inspired, and the dreams he made real.
Sen. Kennedy was a hero to me, but I don't want to pretend I was especially close to him -- which made his many kindnesses to me and my family all the more remarkable.
I was, however, friends with his nephew John, who adored "Uncle Teddy," the man who was in every way possible a father to John. I can still see the heartbroken patriarch eulogizing his nephew, finding the strength to give voice to his sorrow, "We dared to think," he said, paraphrasing Yeats, "that this John Kennedy would live to comb gray hair."
As if to fulfill the scriptural call that "weeping may endure for a night but joy cometh in the morning," after John's memorial service "Uncle Teddy" led a large group of John's friends and family in a loud and liquor-fueled Irish sing-a-long: "Sweet Adeline," "My Wild Irish Rose," and more. Teddy deserves the same boisterous send-off. But who will lead us in song now?
The opinions expressed in this commentary are solely those of Paul Begala.
E-mail to a friend

All About Edward M. Kennedy • George W. Bush • Bill Clinton