By Paul Begala
CNN Contributor






Editor's note: Paul Begala, a Democratic strategist and CNN political contributor, was a political consultant for Bill Clinton's presidential campaign in 1992 and was counselor to Clinton in the White House. He is an affiliated professor at Georgetown University's Public Policy Institute.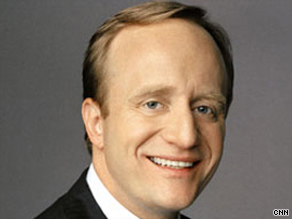 Paul Begala says the American right doesn't want to repeat terrorists' talking points about President Obama.
(CNN) -- When President Obama received word that he had won the Nobel Peace Prize, I'll bet he felt a little like I did the first time Diane Friday, the smartest, prettiest girl at the University of Texas, kissed me: I didn't fully feel like I deserved it, but I sure wasn't going to turn it down.
For an American president to win the Nobel Peace Prize can only be good for the U.S. The Republican right needs to understand that and not repeat its performance of last week.
When America lost the Olympics, right-wingers cheered. They cheered a defeat for America; now watch them boo a victory for America. Bad manners, guys. If you pride yourself on being a super-patriot, you really ought to root for America.
Why did the Nobel committee give the peace prize to someone who hasn't even been in office for a year? Perhaps to move Obama as he ponders a new strategy for the war in Afghanistan. Perhaps to encourage the parties in the Middle East peace process. Perhaps to strengthen Obama's hand as he rallies the civilized world to stop Iran's uranium enrichment program.
Who the heck knows? But I know this: If the right-wingers all look like they've sucked the same lemon as Glenn Beck and Rush Limbaugh, they're going to alienate the American people.
Don't Miss
As soon as the peace prize was announced, the attacks began -- from Hamas and the Taliban. The American right does not want to be repeating the terrorists' talking points.
At the same time, progressives need to be careful. Team Obama must guard against hubris -- the chief occupational hazard of the White House. Liberals must remain grounded in the hard realities: Our European allies are still not committing enough troops to Afghanistan; the Chinese and Russians are still squeamish on Iranian sanctions; the dollar is still under pressure; the economy is still on life support. Triumphalism is not exactly in order. There's also the risk that liberals are seen as preferring the approval of distant Scandinavian elites to Middle Americans.
Still, coming after the humiliating loss of the Olympics, and in the midst of a world of crises, the Nobel Peace Prize is no doubt a welcome pick-me-up for Obama. The right should celebrate it, and the left should smile graciously, applaud our president and get back to work.
The opinions expressed in this commentary are solely those of Paul Begala.
E-mail to a friend

All About Barack Obama • Nobel Peace Prize • Republican Party