STORY HIGHLIGHTS
Thanks to "An Education," Carey Mulligan is latest "It Girl"

Mulligan, 24, is now set to appear in several more movies

But being It Girl has pitfalls; some never establish a long-term film career

Observers think Mulligan is different: "She can carry a film," says director

Los Angeles, California (CNN) -- There was a time when the name Julia Roberts would have drawn a blank stare from movie fans.
She was little known in 1990 when "Pretty Woman" hit theaters, but that film instantly turned her into a Hollywood It Girl.
Flash forward almost 20 years and Hollywood appears set to crown a new It Girl, Carey Mulligan. Her name is barely known outside the film world, but among those who do know it, there is an excitement that hasn't been equaled in years.
Critics like the Wall Street Journal's Joe Morgenstern are comparing the 24-year-old British actress to Audrey Hepburn.
"One not only thinks of Hepburn," Morgenstern wrote recently, "but of Julie Christie bursting on the world in [1963]."
Says critic Roger Ebert, "You're pretty sure this is the birth of a star."
Ebert and Morgenstern's words come in reviews of the new film, "An Education," in which Mulligan takes on the complex lead role of a 16-year-old girl who becomes romantically linked to an older man.
"She really is brilliant," said "An Education" director Lone Scherfig. "She has fragility, she has humor, she can be very moving, she's bright and she's great to look at."
Scherfig's film debuted in January at the Sundance Film Festival and it was there the buzz ignited around Mulligan.
Casting director Sarah Finn caught Mulligan's performance and promptly brought her in to audition for a key role in Oliver Stone's new project, the much-anticipated sequel to "Wall Street."
"Oliver Stone loved her," Finn said. "He thought she was an immense, immense and very special talent."
In quick succession, Mulligan booked the role of Winnie Gekko (the daughter of Michael Douglas' character, Gordon Gekko), and major parts in a slew of other high-profile films, starring opposite Jake Gyllenhaal, Keira Knightley and Helen Mirren.
"After ['An Education'] she's going to be in five, six new films," said Scherfig. "Her career is taking off with a speed I've never seen before."
"She is ... one of the young actresses that everyone [in Hollywood] is looking at right now and everyone has at the top of their list," Finn said.
Finn describes Mulligan as "a very unusual combination of being intelligent and warm and complex and yet very engaging, very appealing, very easy to relate to and connect to."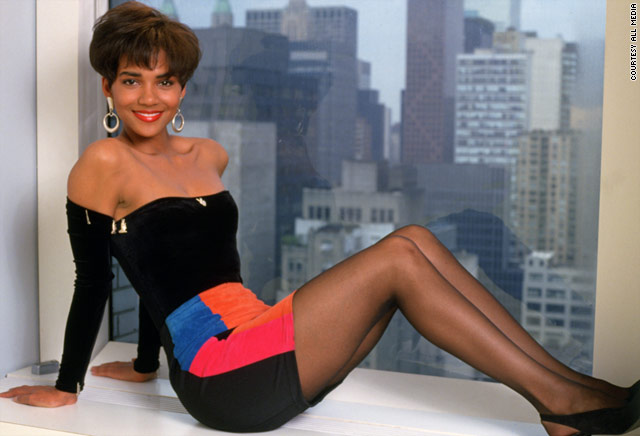 Gallery: It girls
In short, an It Girl.
Tag, you're 'It'
Ask the London, England-born Mulligan, 24, about being called an It Girl and she blushes, averts her eyes and flashes a set of dimples to die for.
" 'It Girl' is such a weird term," she said during an interview to promote "An Education." "It implies I go to parties and drink champagne and um, 'It Girl's' such a weird ..."
She blushes a deeper red and doesn't complete the sentence. But in the charm of her smile and awkward disavowal there is plenty of evidence to support a claim to It Girl status.
As a budding It Girl, Mulligan is already attracting the attention of tabloid photographers while shooting "Wall Street 2." But that also has something to do with her love life. She is dating her "Wall Street 2" co-star, Shia LaBeouf.
Mulligan has so little experience doing promotional interviews she stumbles through an answer when asked about her romance. She averts her eyes again and those dimples crease her blushing face. Once again, the effect is charming.
"I think it's kind of mad that there's an interest, really," she says of the Mulligan-LaBeouf liaison. "I mean really because the year's been sort of um exciting but it does, it always surprises me that there's sort of an interest."
What is 'It'?
Renowned film historian David Thomson, author of "The New Biographical Dictionary of Film," offered a definition of an It Girl.
"I think there's no question what "it" refers to historically. It is something we now call sex. ... It's about a special kind of photogenic quality that the audience likes [and] sees as sexy and welcoming and fun and inviting. ... It's not femme fatale because femme fatale is sexy but clearly dangerous."
Thomson rates Julia Roberts a perfect example of an It Girl.
"That's a classic case," he said, pointing to her work in "Pretty Woman."
"She's playing a prostitute ... but you know she's a good girl. She's a sweet girl. You know it's going to work out and her sexiness and her fun are very attractive qualities. It has quite often been a part of Hollywood's skill to make that quality a little risque, but still to make it wholesome."
Thomson traces the history of It Girls at least as far back as Clara Bow, star of the 1920s and early '30s. "If you go through the rather strange line of early sex goddesses," he said, "she's the first one I think who's got a modern quality."
Also making his list: Grace Kelly ("a really piquant sexiness that just jumped off the screen"), Audrey Hepburn (" 'It' tends to be something we associate with newcomers") and Brigitte Bardot ("She was very much the French beach girl of the '50s").
Other Hollywood observers add the names Molly Ringwald, Julia Ormond and Gretchen Mol. None of them was able to turn early "It Girl" buzz into a vibrant long-term career.
Said Thomson, "I think these days particularly, people make a big splash and they don't surface again."
Keeping 'It'
So how does an It Girl keep from being just a flash in the pan, from ending up more like a Ringwald than a Hepburn?
"Knowing who you are and where you're going is critical," said veteran Hollywood publicist Michael Levine.
"If you are an It Girl knowing it is important, but it's also important to know that it will not last forever and that you have to use your currency, your political capital at that moment or it will be very fleeting."
Levine recommends several steps for It Girls, including engaging in humanitarian causes, surrounding yourself with a great management team and dating a fellow star. But, he concludes, the value of sheer talent cannot be underestimated.
"In terms of lasting it's very important," he said.
Talent may be Mulligan's ace in the hole.
"She can carry a film," Scherfig said. "I mean, you can find actresses, very good young actresses ... but being a leading lady the way that Carey Mulligan is is a different skill."
Thomson said, "She's got tremendous appeal and I think there's a great chance she'll have a long career."
FOLLOW THIS TOPIC