My City_My Life has followed celebrities around Moscow, Johannesburg, Havana, Mumbai, Malmo, Miami, Seattle, Tokyo, Copenhagen, London, Berlin, Paris and Florence.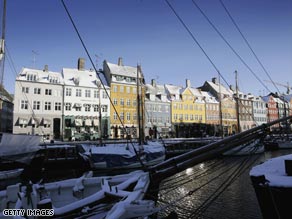 Connie Nielsen took My City_My Life to Copenhagen.
We've discovered where they hang out, which areas mean the most to them and learned what sights they think give visitors a true flavor of their city.
But now it's your turn to suggest which cities you'd like to see on My City_My Life, and which celebrities you'd like to take us on a tour. Let us know by Sounding Off below.
Or, why not send your photos or videos of a city that you love to iReport.
E-mail to a friend