By Andrea Bennett





(Travel + Leisure) -- Over the past few years, airlines have been creating new ways for you to get award tickets and with good reason: co-branded credit cards that allow you to accumulate miles are profitable for many carriers.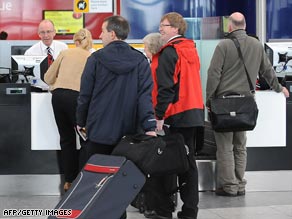 When considering reward travel, balance the value of your miles against the actual cost of the ticket.
Figuring out how to use all those miles, however, is another matter. Award seats are harder to come by because airlines are tightening their belts, and taking advantage of rewards programs has become more complicated. Arm yourself with the best information, and follow this advice:
KNOW THE VALUE OF A MILE
The key to redeeming miles lies in how the airlines value them. Since miles rewards programs were introduced, the industry rule of thumb has always been that a mile was worth about two cents. The underlying formula: 25,000 miles were required for one round-trip domestic coach ticket, which was estimated to have an average price of $500. (In other words, $500÷25,000=$0.02.)
But discount airlines and Internet fares have forced ticket prices down: the average domestic round-trip fare was $362 in the third quarter of 2008, according to the Bureau of Transportation Statistics. One mile has depreciated to around 1.5 cents today. Travel + Leisure: Four airline booking secrets
DO THE MATH
To decide how much an award ticket is worth, make some calculations. If you find a particularly good airfare deal, snap it up in cash and reserve your miles for times when fewer deals are available. Taking award seats makes the most sense when the cash value of a ticket is roughly in line with its cost in miles (say, when you find a last-minute flight to a popular European city that costs $600, and you can put down 60,000 miles -- or 1 cent per mile -- to buy it).
USE A MILES-CASH COMBO
Half the battle of using award miles is finding available seats, which have become increasingly scarce in recent years as the number of flights has decreased. Some newer programs offer a compromise: Delta's Pay with Miles program (offered to SkyMiles members) and Northwest's PerkChoice program (available to WorldPerks members) both allow you to "purchase" seats with a combination of miles and cash without having to worry about award-seat availability.
Though the airlines have merged, the loyalty programs won't combine until 2010. With Delta's Pay with Miles, you can use 10,000 reward miles to knock down the cost of your flight by $100. Northwest's setup allows you to use half the miles required for a round-trip award ticket for one leg of the trip, and pay half the ticket price for the other.
Both are essentially on par with United Airlines' Choices program, which permits Mileage Plus members to use cash and miles they earn on co-branded Visa cards to purchase flights.
SEEK SPECIAL DEALS, READ THE FINE PRINT
Northwest runs promotions called Cash & Miles, which can yield better deals than its PerkChoice program. Note that these offers are often restricted to certain credit card holders. Delta, for instance, makes such promotions available only to SkyMiles members with a Gold, Platinum or Reserve Delta SkyMiles credit card from American Express (the parent company of Travel + Leisure).
Finally, be aware that the miles you will -- or won't -- earn are a factor in the "real" cost of the trip. United's Choices program allows you to earn miles for award seats, but Delta and Northwest prevent you from upgrading or accruing miles for award-ticket travel (though Northwest will now allow you to rack up miles and purchase an upgrade on the leg for which you pay cash).
While crunching the numbers is more subjective than ever, at least now you have some options for spending a little less (in miles) in exchange for certainty.
E-mail to a friend

Planning a romantic escape? Don't miss Travel + Leisure's guide to the 50 Best Romantic Getaways.
Copyright 2009 American Express Publishing Corporation. All rights reserved.
All About Travel and Tourism • Air Travel