Mullen: U.S. focused on entire al Qaeda network
STORY HIGHLIGHTS
Adm. Mike Mullen: U.S. focused on eliminating not just Osama bin Laden, but al Qaeda and allies
Mullen was in Kabul to discuss U.S. plans and the upcoming surge of 30,000 more troops
Mullen said the additional troops deployed to Afghanistan will remain in the country exclusively
He says U.S. commitment to Pakistan remains in training their forces, helping with equipment
Kabul, Afghanistan (CNN) -- The United States is focused on eliminating not just Osama bin Laden, but the entire al Qaeda network and its extremist allies, the Pentagon's top military officer said Monday.
Adm. Mike Mullen was in the Afghan capital where he held a news conference to discuss U.S. plans and the upcoming surge of 30,000 more troops. He reiterated the United States' commitment to ensuring long-term stability for Afghans.
He said he was concerned about a resurgence of militants in the country.
"The most important goal in this strategy is the elimination of the safe heavens for al Qaeda and its extremist allies," the chairman of the Joint Chiefs of Staff said. "And to ensure that Afghanistan does not provide a safe haven for his people."

Video: Afghanistan criticism

Video: Bigger IEDs threaten troops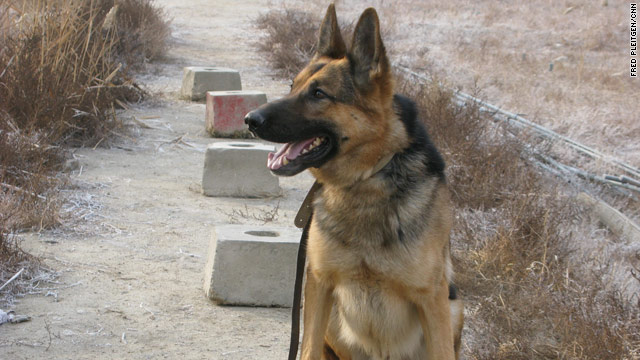 Gallery: Sniffing out explosives
Mullen added that part of the goal will include "to capture and kill" terror mastermind bin Laden.
"But it's not just bin Laden ... quite frankly," he said. "It's the entire network that must be defeated. We are very focused on that in terms of the outcome."
Mullen said the additional troops deployed to Afghanistan will remain in the country exclusively, and there are no plans to send any to neighboring Pakistan.
The U.S. commitment to Pakistan remains in training their forces and helping with equipment, he said.
Mullen hailed pledges by NATO members to send 7,000 more troops to Afghanistan to battle Taliban and al Qaeda extremists, and train Afghan forces. The troops will augment the 30,000 additional American troops that President Barack Obama recently announced he was sending to Afghanistan as part of a new initiative to stabilize the country.
"We cannot accomplish our mission alone," Mullen said.
FOLLOW THIS TOPIC