LONDON, England (CNN) -- CNN International's Going Green is back for another special series of in-depth reports, this time looking into the world's green pioneers.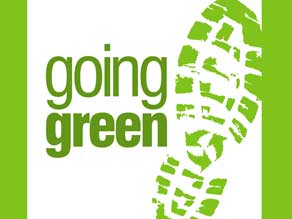 From groundbreaking ideas in conservation, to the latest water sanitization systems that are impacting the world while advancing the green movement, this next edition focuses on innovative ways to tackle today's environmental challenges.
Anchored by CNN's New Delhi-based correspondent Sara Sidner, "Going Green -- Eco Pioneers" visits Rajendra Singh, also known in India as the "Rainman of Rajasthan," who is on a self-imposed mission to improve access to water in one of India's driest states.

Watch the 'Rainman' of Rajasthan »
CNN's Michael Holmes tells how Australian Geoff Lawton is working to spread his knowledge about Permaculture, which he says can turn arid land into fertile food-growing territory.

Watch Lawton's oasis in the desert »

In Argentinean Patagonia, CNN's Brian Byrnes speaks with Douglas Tompkins, the environmentalist and founder of The North Face clothing company. He is the biggest private land owner in Chile and is advancing conservation initiatives in the southern tip of the South American continent.

CNN's Brian Byrnes reports from Argentina »
And reporting from Texas, CNN correspondent Ed Lavandera takes viewers on a tour of the laboratories of Pliny Fisk, an American engineer who is paving the way for more environmentally friendly structures.
E-mail to a friend