STORY HIGHLIGHTS
Bosnian Serb wartime leader Radovan Karadzic faces genocide charges

Opening day of trial adjourned after Karadzic refuses to appear in court

Just two of 161 individuals indicted from Balkans conflict remain at large

Legal observer: Courts in Yugoslavia have taken over many lower-level cases

(CNN) -- The International Criminal Tribunal for the former Yugoslavia has successfully brought dozens of war criminals to justice, but a "truth commission" is still necessary if the region's ethnic factions are ever to achieve lasting reconciliation, according to a former legal adviser to the court.
More than 14 years since his indictment, the trial of Bosnian Serb wartime leader Radovan Karadzic finally began Monday at the U.N.-established court at The Hague in the Netherlands.
Karadzic refused to appear at the opening day, prompting an adjournment.
Among other charges against him, Karadzic is alleged to have participated in the 1995 massacre of up to 8,000 Bosnian men and boys at Srebrenica in 1995.
Yet, Karadzic's trial is just one among many; court proceedings are currently under way against 41 defendants. Of 161 individuals indicted on all sides of the three-way conflict, just two --- Karadzic's senior general Ratko Mladic and Croatian-Serb fugitive Goran Hazdic --- remain at large. Around 60 convicted war criminals are serving prison sentences in European jails.

Video: Karadzic trial set at Hague

Video: Killings of Srebrenica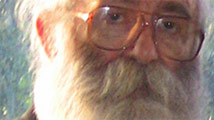 Radovan Karadzic Timeline
Cecile Aptel, a Senior Fellow at the International Center for Transitional Justice and a former legal adviser to the court's chief prosecutor, said the tribunal had to be considered a success by the measure of its mandate to punish atrocities committed in the Balkans between the bloody disintegration of Yugoslavia in 1992 and the 1999 war in Kosovo.
But the ICTY's narrow focus on prosecuting senior leaders and those suspected of involvement in the worst incidents means that many more instances of suspected war crimes have not been brought to trial, Aptel said.
"The tribunal was established to prosecute and try individuals but it had to make tough decisions on who to try and could only take a limited number of cases," Aptel told CNN.
"The prosecution policy has been to target those bearing the greatest level of responsibility in the worst crimes. That is perfectly coherent and in line with the role of international tribunals. But this means that there are many other cases that have not been tried in The Hague."
Under U.N. pressure to wrap up proceedings since the early 2000s, several lower-level cases have been transferred to national courts in the former Yugoslavia. Aptel said one of the tribunal's major achievements had been to encourage greater judicial accountability in the countries involved in the conflict.
"The domestic courts in the various countries of the former Yugoslavia are dealing with a huge number of cases that were not tried by the ICTY," she said.
"A great credit has to go to the ICTY for having encouraged and equipped these courts to further accountability for grave crimes."
Aptel also rejected suggestions that the failure of the ICTY to deliver a verdict on Slobodan Milosevic --- the former Serbian leader died of a heart attack in his cell before his trial could be completed after almost five years in custody --- had dented the tribunal's credibility.
She said that the extent and complexity of the charges --- 66 counts including genocide -- against Milosevic meant that the trial was always going to run for many years.
"A criminal trial is not only about the end result. It is also about the very thorough presentation and review, and examination and cross-examination of evidence," Aptel said. "You are talking about war crimes committed over a period of nearly 10 years in a number of countries: Bosnia-Herzegovina, Croatia and also in Kosovo. If you compare that to a normal criminal case involving one murder then really it didn't take that long."
Yet some in the former Yugoslavia have questioned whether the ICTY has delivered adequate justice on those who participated in the atrocities of the 1990s. Victims and the families of the dead and missing have been frustrated by the length of time it has taken to bring many defendants to trial, Aptel said.
While many have been jailed for several years, just two have so far received the maximum sentence of life imprisonment.
Meanwhile the tribunal's decision last month to grant early release to the former Bosnian Serb president Biljana Plavsic, jailed for 11 years in 2003, prompted angry protests in Sarajevo, the capital of Bosnia-Herzegovina which spent nearly four years besieged by Bosnian Serb forces.
"How is it possible that Plavsic has the right to freedom and I do not have the right to find and bury bones of my son 14 years after he was brutally killed?" Munira Subasic, the head of the Mothers of Srebrenica association, told Bosnian news agency FENA.
Aptel said that while the ICTY had effectively prosecuted the perpetrators of war crimes, it had been less successful in achieving closure for their victims.
"Transitional justice is also about ensuring that victims have more information about their dear ones who are still missing years after the conflict," she said. "It's also about them obtaining reparations. It's about bringing a measure of truth and acknowledgement of the crimes of the past."
Aptel said the establishment of a "truth commission," charged with investigating and documenting crimes, atrocities and testimonies of victims and perpetrators on all sides, would go some way towards addressing that need.
"If you were to have a truth commission being established -- involving local processes of acknowledgement and documentation of the crimes -- that would certainly have a positive impact on reconciliation," she said.
"It's still extremely difficult to get that going because there is still reluctance on different sides, but there are also a lot of people now pushing for that. Even the fact that there are people from the different countries of the former Yugoslavia being brought together just to talk about establishing a truth commission, that in itself is a huge step forward."