(CNN) -- A Vietnam War veteran killed in an Iraq roadside bombing this week has become the oldest American service member to be killed in either Iraq or Afghan combat, the Pentagon has confirmed.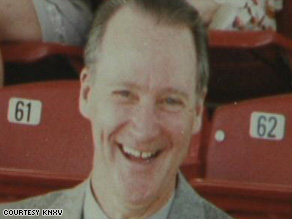 Maj. Steven Hutchison died in a roadside bomb attack last Sunday near Basra, Iraq.
Maj. Steven Hutchison -- a 60-year-old soldier from Scottsdale, Arizona -- died Sunday in the southern Iraqi city of Basra after a bomb went off near his vehicle in the region.
Hutchison spanned two war eras. He enlisted in the Army at 19 and served in Vietnam, according to a news report on CNN affiliate KNXV-TV.
Hutchison wanted to serve again after the September 11 attacks, but his wife opposed that.
His wife died of breast cancer in 2006, and Hutchison was "devastated," his brother Richard Hutchison told KNXV.
Steve Hutchison jogged, got into great physical shape and returned to Army active duty at age 57 in Afghanistan and then Iraq.

He had been assigned to the 2nd Battalion, 34th Armor Regiment, 1st Brigade Combat Team, 1st Infantry Division, Fort Riley, Kansas.
"He's been a soldier his whole life," Richard Hutchison said.
E-mail to a friend

All About Iraq • U.S. Army Activities