WASHINGTON (CNN) -- The United States has received official confirmation that three Americans have been detained in Iran, a State Department spokesman said Tuesday.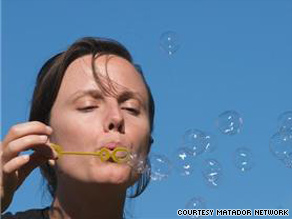 Sarah Shourd, like the other two hikers, is a graduate of University of California-Berkeley.
Shane Bauer, 27; Sarah Shourd, 31; and Josh Fattal, 27, were picked up by Iranian authorities when they strayed across the border while hiking in the mountains of Iraqi Kurdistan.
"The Swiss ambassador did today receive formal notification by the Iranian government that it has three Americans in detention," the State Department's Philip Crowley said. "Iran has obligations under the Vienna Convention, and we demand consular access at the first opportunity."
Because the United States has no diplomatic relations with Iran, such communications are handled through the Swiss Embassy. Iranian media had previously reported that the three students had been detained and charged with "illegal entry," but Tuesday's notification was the first official notice through diplomatic channels.
Also Tuesday, the families of the students issued a statement calling for a quick resolution of "this misunderstanding."
"It is now 12 days since our children were detained in Iran, when they strayed across the border while on a brief hiking vacation in Iraqi Kurdistan," the statement said. "As loving parents, nothing causes us more heartache than not knowing how our children are, and not being able to talk to them and learn when we will hold them in our arms again.
"Shane, Sarah and Josh are young travelers who share a great love of the world and a deep respect for different cultures, societies and religions. We believe that when the Iranian authorities speak to our children, they will realize that Shane, Sarah and Josh had no intention of entering Iran and will allow them to leave the country and reunite with their families."
Bauer, Shourd and Fattal were traveling with another friend, Shon Meckfessel, who was feeling ill and remained behind in Sulaimaniya, Iraq, when the other three went to Ahmed Awa, a spot near the Iranian border recommended by locals.
E-mail to a friend