STORY HIGHLIGHTS
As the volcano hurts salmon shipments from Europe, New Zealand fisheries thrive
Demand for orchids waylaid from Holland are a boon for New Zealand growers
New Zealand salmon supplier: "The volcano plays very nicely for us"
(CNN) -- When Grant Rosewarne walked into his New Zealand office on Monday morning and saw an order for salmon from a distributor in Dubai, he thought it was a typo.
"They typically order five cartons," said Rosewarne, CEO of New Zealand King Salmon, a fish farm. "On Monday they ordered 500 cartons."
Airborne ash may have restricted salmon supplies from Norway and other northern European nations, but for Rosewarne and his 420 employees, the distant Iceland volcano has brought an unprecedented boom in business, as customers around the globe try to keep salmon on restaurant menus and store shelves.
"We're all working overtime; for the first time we may add weekend shifts to keep up with demand," said Rosewarne, whose company is now shipping 200 tons of salmon to fine-dining restaurants and retail stores in Japan, Southeast Asia and the Middle East.
As Tuesday dawned in Europe, hopes grew that more airspace would be opened to relieve the backlog of passengers and cargo held up since the eruption of a volcano under Iceland's Eyjafjallajokull glacier last week.

Video: Pakistani airline's volcanic loss

Video: Businesses hurt by volcanic ash

Video: Name that Icelandic volcano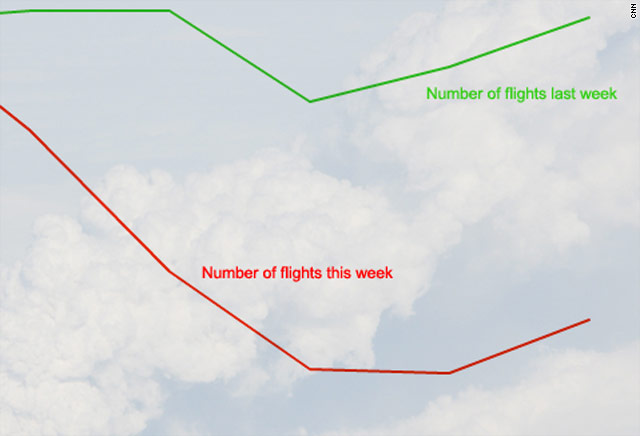 Chart: Decline in flights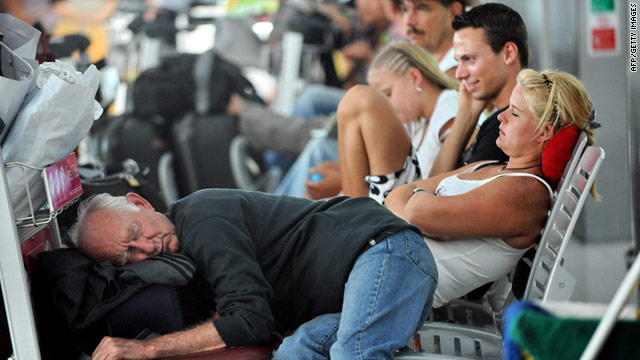 Gallery: Volcano ash causes more travel chaos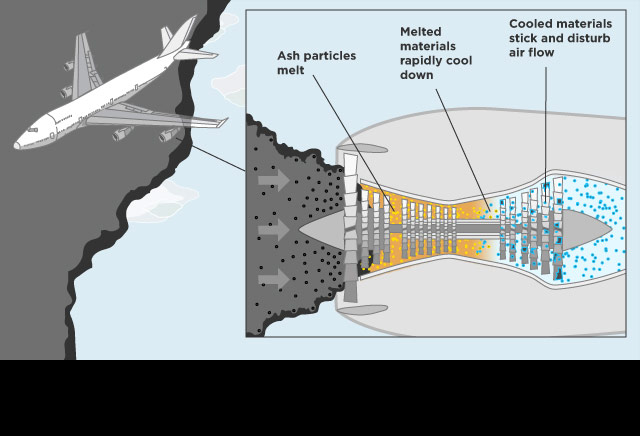 Explainer: How ash affects aircraft engines
But the volcano -- which has cost the airline industry an estimated $200 million a day in lost revenues and hobbled the cargo and tourism industries -- is bringing a windfall to some businesses in distant New Zealand, the island nation some 11,000 miles from western Europe.
For example, worried brides in North America are bringing business to flower growers and distributors in New Zealand.
Read how the ash cloud has hit U.S. businesses
"The phone started ringing hot from the East Coast of North America this week," said Greg Keymer, managing director of Eastern and Global, a cut-flower exporter in New Zealand.
"We are getting strong inquiries for Cymbidium Orchids as the Dutch shippers out of Holland can't supply the North American start of the May wedding market," Keymer said.
"I'm getting calls from Toronto, Chicago, New York and Quebec," Keymer said. "We normally don't start exports until late May when the Dutch start to ease off production. Wish we had more to send right now."
As the disruption of travel from the Icelandic volcano illustrates how interdependent world business has become across borders, the uptick in business in New Zealand also shows the resilience of an interconnected, global economy.
For Ann Chiu of Brighten Floriculture in Hong Kong, a shortfall in shipments from Holland is easily remedied by a call to other growers in New Zealand, Taiwan and China.
"We can't get Cymbidiums from Holland until later this week, we're told, but we can get them elsewhere," Chiu said. "Customers won't notice in the market."
For Rosewarne of King Salmon, the rush of orders has been a salvation after the global financial crisis cut into orders for the company's premium brand of salmon, which is typically sold to upscale restaurants. The company's salmon farms take three years to harvest the fish -- the current stock was started in 2007 before the financial crisis hit.
"We had 500 tons of spare fish we thought we were going to have to freeze and try to sell in Japan, so the volcano plays very nicely for us," he said.