STORY HIGHLIGHTS
Coroner releases full autopsy report in death of pop star Michael Jackson
Consultant concluded "standard of care not met" in administering propofol
Propofol is a powerful anesthetic usually administered in hospitals
Dr. Conrad Murray told investigators he was treating Jackson for insomnia
Los Angeles, California (CNN) -- With Dr. Conrad Murray officially charged in Michael Jackson's death, the Los Angeles coroner has released the autopsy report that said it was a homicide.
The 51-page report gives vivid detail supporting last August's conclusion that Jackson died from "acute propofol intoxication."
Murray told investigators he gave Jackson propofol, a powerful anesthetic, to help him sleep.
An anesthesiology consultant hired by the coroner to review the findings of the investigation said that "there are NO reports of its use for insomnia relief, to my knowledge," according to the report.
"The only reports of its use in homes are cases of fatal abuse (first reported in 1992), suicide, murder and accident," Dr. Selma Calmes wrote.
"The standard of care for administering propofol was not met," she wrote.
Autopsy report lists details of Jackson's death (PDF)
Murray, who was with Jackson when he died, is charged with involuntary manslaughter by acting "without malice" but also "without due caution and circumspection."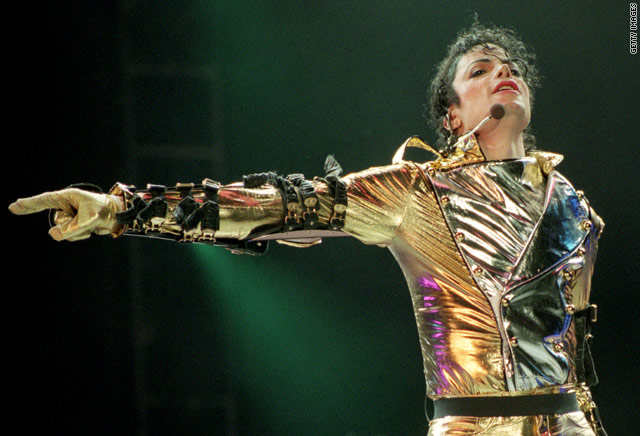 Timeline: Jackson investigation

Video: Murray pleads not guilty

Video: Murray to 'keep practicing'

Video: Jackson: Charge 'not enough'
Jackson, who hired Murray as his physician while he prepared for what was to have been a series of comeback concerts, called the doctor to his rented Holmby Hills mansion last June 25 at about 1 a.m., the report said.
"The decedent complained of being dehydrated and not being able to sleep," it said.
A police affidavit previously made public said that the doctor told investigators he gave Jackson three anti-anxiety drugs to help him sleep that morning.
Murray told them he had been treating Jackson for insomnia for six weeks at the time of the singer's death. He had given Jackson 50 milligrams of the sedative propofol diluted with the local anesthetic lidocaine every night via an intravenous drip.
The doctor told police he was worried that Jackson was becoming addicted to the drug and was trying to wean him off it.
During the two nights before Jackson's death, Murray said, he put together combinations of other drugs that succeeded in helping Jackson sleep.
Coroner investigators first examined Jackson's body at UCLA Medical Center less than three hours after he was pronounced dead. They used the picture on his California driver's license to confirm it was the singer.
"The decedent's head hair is sparse and is connected to a wig. The decedent's overall skin has patches of light and dark pigmented areas," an investigator wrote.
Jackson suffered permanent hair loss when his scalp caught fire while he was taping a Pepsi commercial in 1984. He was known to wear wigs in public after the mishap.
Jackson's dermatologist, Dr. Arnold Klein, told CNN last year that he had treated Jackson for vitiligo, a skin condition that causes irregular patches of white skin.
Jackson weighed 136 pounds and was 69 inches tall, according to measurements taken during the autopsy the morning after his death.
The front of Jackson's scalp, from his hairline, was tattooed with dark ink over "frontal balding." His eyebrows and the border of his eyelids were also tattooed.
"There is a pink tattoo in the region of the lips," the report said.
The autopsy report noted several broken ribs, apparently suffered during the efforts to revive him.
The autopsy also said that Jackson's left lung was affected by "widespread respiratory bronchiolitis and chronic lung inflammation" that could have had an "adverse health effect." But it was not "considered to be a direct or contributing cause of death," a pathologist hired as a consultant concluded.
Calmes, the consultant, concluded that propofol was administered without the recommended equipment being present, including a "continuous pulse oxymeter, EKG and blood pressure cuff."
Use of the anesthesia requires "full patient monitoring by a person trained in anesthesia," she wrote. Murray is a cardiologist.
"There was no evidence of an infusion pump for control of an IV infusion. No monitors were found at the scene; a blood pressure cuff and portable pulse oxymeter were recovered from a closet in the next room," Calmes wrote.
The consultant said supplemental oxygen "should always be delivered" when propofol is being administered.
An oxygen tank was found near where Jackson slept, but it was empty when the coroner investigator checked it two weeks after Jackson died, Calmes said.
"Multiple opened bottles of propofol were found with small amounts of remaining drug," Calmes said. "A used bottle should be discarded six hours after opening, to avoid possible bacterial growth."
"The levels of propofol found on toxicology exam are similar to those found during general anesthesia for major surgery," Calmes said.
During such surgery, any patient would be "intubated and ventilated by an anesthesiologist," she said.
The consultant's report said the level of lorazepam, a powerful anti-anxiety agent found in Jackson's body, "would have accentuated the respiratory and cardiovascular depression from propofol."
An involuntary manslaughter charge against a physician is a "very unusual thing to see," according to Bruce Cranner, a New Orleans defense lawyer in medical cases.
Cranner said prosecutors may have a "pretty good case" against Murray if they can show he did not take proper precautions when giving Jackson the propofol.