Ex-'CHiPS' star charged in stock scheme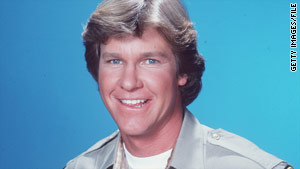 Larry Wilcox played a motorcycle officer on "CHiPS," a hit TV show from 1970s and early '80s.
STORY HIGHLIGHTS
Larry Wilcox starred with Erik Estrada on TV show "CHiPS"
Wilcox is one of 12 people charged in the scheme
Suspects face five to 25 years for each count if convicted
(CNN) -- One of the actors in "CHiPS," a hit TV show from 1970s and early '80s, is accused of being part of a stock fraud scheme, authorities said Thursday.
Larry Wilcox, who played motorcycle officer Jon Baker, was one of 12 people charged in the scheme, the U.S. Securities and Exchange Commission said.
"The schemes generally involved the payment of kickbacks to purportedly corrupt pension fund managers or stockbrokers, who would use their clients' accounts to purchase the publicly traded stock," the SEC said in a statement.
But the alleged scheme was foiled by undercover federal agents, authorities said.
"These corrupt promoters meticulously planned their schemes down to the last detail, except for the possibility that they were walking into an undercover operation," said Robert Khuzami, director of the SEC's enforcement division.
If convicted, the suspects face five to 25 years in prison for each count, federal authorities said.
Wilcox, 63, lives in West Hills, California, and runs a company called UC Hub Group, federal documents said.
On the show, he was also the police partner of actor Erik Estrada, who played Francis "Ponch" Poncherello.
CNN's Samuel Gardner contributed to this report.
FOLLOW THIS TOPIC