Trial may start Monday in Chandra Levy murder case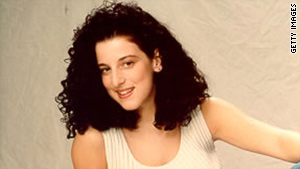 Chandra Levy's disappearance drew attention because of her relationship with a congressman.
STORY HIGHLIGHTS
The trial is expected to start Monday
The man charged with her murder says he is not guilty
Levy disappeared in 2001; her body wasn't discovered for a year
Washington (CNN) -- A jury was seated Friday in the trial of a man charged with the 2001 murder of Chandra Levy.
Prosecutors, defense attorneys and the judge picked 12 women and four men -- four of the 16 are alternates -- to serve on the panel. The trial is expected to start Monday.
Levy's disappearance nine years ago received widespread publicity because of her relationship with a congressman. The revelation contributed to the political downfall of California Democrat Gary Condit, who now may be called to the witness stand.
Police said Condit was never a suspect in the case, although he was questioned intensively as investigators tried to find Levy, who vanished at the end of her federal internship at the U.S. Bureau of Prisons.
Blog: Retracing Chandra Levy's steps
The man accused of her murder, Ingmar Guandique, is a reputed member of the Salvadoran gang Mara Salvatrucha. Authorities believe that he attacked Levy, 24, as she jogged in a park, killing her when she began to scream.
Her remains were found more than a year later in a wooded area of D.C.'s Rock Creek Park.
Guandique was sentenced in 2002 for attacking two other women in the same park. Years later, officials say, he admitted to fellow inmates that he had killed Levy.

Video: What really happened to Chandra Levy?
Defense attorneys have questioned the police investigation and, this week, wondered about a second man named in a FBI fingerprint memo prosecutors had just disclosed to Guandique's counsel.
In that memo, both Guandique and the other man were cleared of any match in fingerprints lifted from a vehicle parked near the crime scene.
Guandique denies that he committed the crime, and there is no physical evidence linking him to it, leaving prosecutors to base their case largely on his alleged jailhouse admission that he killed the young intern.
The judge in the case struck a number of potential jurors this week without further questioning. They provided unacceptable answers on a 55-question survey the pool filled out Monday. Others were called in to further explain certain responses that could affect their ability to render a fair verdict.
The judge's instructions and opening presentations in the trial are expected to begin Monday.
FOLLOW THIS TOPIC