STORY HIGHLIGHTS
Bill would allow FDA to mandate recalls of foods suspected of contamination

The USDA regulates meat and poultry; the FDA regulates all other food

Some say the two agencies should be combined

(CNN) -- Turkey breasts, eggs, cilantro, and deli meat are just some of the foods that you may have avoided this year because of recalls associated with foodborne illness.
Now, after many groups in Washington pressured the government for rules that keep food safer on the way to our tables, the Senate approved a food safety bill Tuesday that attempts to strengthen food safety in the United States. Advocates said it's a good step forward, but lacking in several important areas regarding inspections on U.S. facilities and imported foods.
First, here's what experts generally like: If the bill were signed into law, the U.S. Food and Drug Administration would have the authority to mandate the recall of foods that it suspects are contaminated. Under current law, the agency can request a recall, but it must be issued by the individual producer.
Food safety bill 'not perfect' but historic
The bill would also implement measures that make it easier to find the source of a food contamination outbreak. It would also require food producers to have written food safety plans that the government can access in case of emergency.
"Food safety is one area where the public clearly wants the government to act to protect them," said Sandra Eskin, director of food safety campaign at the Pew Charitable Trusts, who called the vote "historic" and strongly supported the bill. "We can't tell if food is contaminated unless of course we have laboratories in our own kitchen."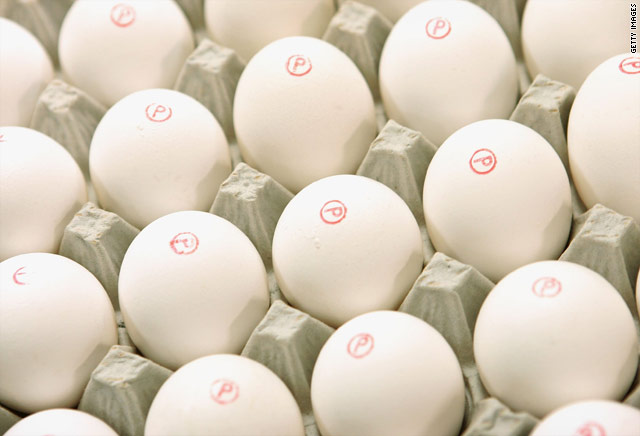 Food Poisoning 101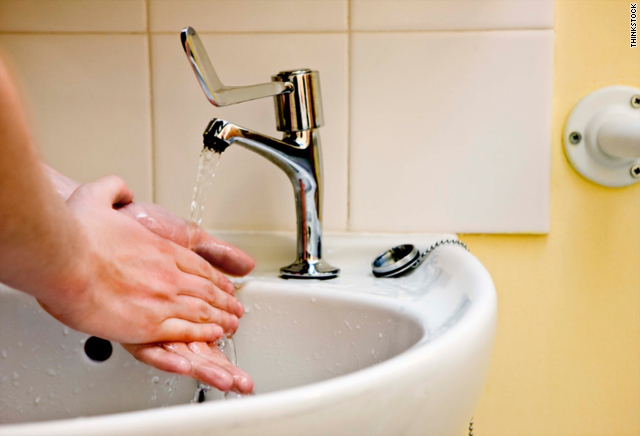 Food safety tips

Fighting for food safety
Some food experts have said the FDA needs to take more initiative in spotting outbreaks before they escalate.
"The FDA's approach is: We assume food is safe unless there is a problem," said Michael Doyle, director of the Center for Food Safety at the University of Georgia.
This bill "clearly gives the FDA authority to prevent foodborne illnesses and not just react to them," Eskin said.
But the FDA cannot file criminal charges against producers who knowingly put contaminated food into the market. That's something Andrew Kimbrell, executive director of the Center for Food Safety in Washington, sees as a failing of this bill: that the FDA doesn't get the "teeth" to regulate strongly enough.
A food producer who deliberately allows food to make people sick and even die is "as criminal as it gets," he said.
It's also hard to know exactly what kind of funding will end up going to toward these efforts. Greater appropriations are needed to accomplish the food safety goals outlined in the bill, but it's unclear what dollar amount would support it, Kimbrell said.
In an ideal world, the FDA would be integrated with the United States Department of Agriculture, which currently has more inspectors but operates in different domains, Doyle said.
"To combine them right now would be chaos," said Patty Lovera, assistant director for Food & Water Watch.
The FDA regulates, among other things, the safety of all food products except meat and poultry, which falls under the USDA. In practice, that means the FDA lags far behind in terms of its ability to catch problems before they occur, experts said.
Currently, by law, the USDA needs to have inspectors in a processing facility while the food is being processed, meaning they are checking meat daily for flaws at meat plants. On the other hand, the FDA inspects facilities only periodically, sometimes only once every 10 years, Doyle said.
Ideally, the FDA would do more inspections than it presently does, food experts said. The bill approved in the Senate requires inspections of high-risk facilities every three years at most. As for the rest, a facility can go five years without its recurring inspection, which is too long, critics said.
Technology could also assist in the role of the USDA inspectors, Doyle said. For example, instead of inspectors handling meat, robotics could be employed to further prevent cross-contamination in the inspection process, which could happen when handling an infected piece of meat. Also, this means an inspector wouldn't have to be present all the time.
Regulatory agencies need to focus on farms in order to have a major impact on food safety, Doyle said.
That's what happened with recent regulations on eggs, he said, because of the salmonella outbreak that occurred over the summer that resulted in the recall of more than 500 million eggs.
That outbreak was associated with 1,850 reported illnesses, according to a report from the Center for Science in the Public Interest. The FDA is doing a major inspection of egg-laying operations as a result.
Another area of future improvement is the inspection of food that comes into the United States at its border, Doyle said. The bill would make importers verify that foods from abroad conform with U.S. safety guidelines. Some advocates wanted more responsibility to fall to the FDA.
"The Senate puts a lot of burden on the importer to say 'we have certification,' and not as much burden on the FDA," Lovera said.
The bill must be signed by President Obama before it becomes law.
FOLLOW THIS TOPIC