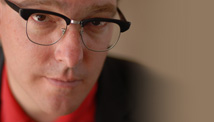 STORY HIGHLIGHTS
Matt Welch: Adding more financial rules and staff won't prevent financial crises
He says Bush administration added new rules, still didn't prevent Madoff scandal
Despite ample oversight, Fannie Mae and Freddie Mac imploded, Welch points out
Welch: SEC employees who watched porn just one example of regulators not doing their jobs
Editor's note: Matt Welch (matt.welch@reason.com) is editor in chief of Reason, a magazine and website whose slogan is "free minds and free markets."
(CNN) -- Full disclosure: At Reason magazine, we watch porn at work, too. Only the difference between us and the Security and Exchange Commission employees who stand accused of downloading massive amounts of slap-and-tickle is that we at least sometimes view the stuff when, for instance, assessing whether the federal government is justified trying to lock up pornographers for a half-century at a time.
That, and we don't generally enjoy taxpayer-funded salaries ranging from $100,000 to $222,000 per year.
If it's hard to imagine how highly paid regulators could be spending their time on Skankwire.com during what was arguably history's biggest wave of securities-related fraud, it's harder still for those of us in the productive economy to fathom how a worker could spend "up to eight hours a day looking at and downloading pornography" without anyone really noticing.
I don't know about you, but porno-surfing enough to get "blocked more than 16,000 times in a month from visiting websites classified as 'Sex' or 'Pornography'" would place a measurable hit on my production targets, and probably lead to something a bit more severe than a 14-day suspension.

Video: SEC staffers caught surfing porn
Try as governing Democrats and their supporters might to convince you of the contrary, there is a moral to this story. It is this: Expecting regulators to do their job well, let alone magically prevent whatever private-sector outcomes we do not like, is as fantastical as the assertion that George W. Bush was a deregulatory president.
Wait, what? Didn't we just read in Time magazine that "From the start, Bush embraced a governing philosophy of deregulation"? That's a comforting narrative for those trying to "restore" regulatory oversight of Wall Street. But it's false.
According to Mercatus Center economist Veronique de Rugy, federal expenditure on regulatory enforcement in finance and banking, when adjusted for inflation, "rose 29 percent from 2001 to 2009, making it hard to argue that Bush deregulated the financial sector." This was a sharp break from Bill Clinton, who actually cut financial regulation spending by 3 percent, de Rugy found.
The last major bit of financial market regulatory overhaul, which has already disappeared down the public memory hole, was the 2002 Sarbanes-Oxley Act, passed in the wake of the Enron debacle and other corporate scandals.
When signing it into law, Bush declared: "No more easy money for corporate criminals, just hard time. ...The era of low standards and false profits is over." I guess someone forgot to tell Bernie Madoff.
What SarbOx and the latest round of financial legislation (which The Wall Street Journal has taken to calling "Son of SarbOx") fail to take into account are the two Iron Laws of Regulation:
1. Heavy regulatory schemes inevitably favor, and are favored by, market leaders at the expense of little-guy upstarts who can't afford compliance.
2. Regulators inevitably download porn, either figuratively or literally.
Think of it this way: The same federal government currently vying for greater oversight of the already heavily regulated financial sector has for decades enjoyed basically unfettered access to the once-government "sponsored," now government-owned, mortgage giants Fannie Mae and Freddie Mac. How have those regulators performed?
Taxpayers spent more than $100 billion in bailouts so far and are likely to shell out another $290 billion in 2010. They are on the hook for another $5 trillion in debt. And that's after a decade in which the lenders evaded all attempts at reform by flexing considerable political muscle. It is not unreasonable to ask why we should respond to such regulatory failure with more regulation.
The urge to have the government do something in the face of calamity is almost as powerful as the urge to watch naked strangers have grown-up time. Unfortunately for the rest of us, the endings aren't always happy.
The opinions expressed in this commentary are solely those of Matt Welch.