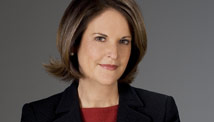 STORY HIGHLIGHTS
Gloria Borger: Elections show all incumbents vulnerable to anti-Washington wave
Borger: It's a fight for survival; expect nasty campaigns with corporations stepping in
D.C. will get even more partisan, don't expect deals on energy, immigration, she writes
Democrats say they need to tout successes, she says, six months to turn it around
Editor's note: Gloria Borger is a senior political analyst for CNN, appearing regularly on CNN's "The Situation Room," "AC360°" and "State of the Union," as well as participating in special event coverage.
(CNN) -- No doubt about it, all those angry voters out there -- on the right, on the left and in the center -- can wake up today with a sense of accomplishment. The insiders were, by and large, ousted.
The outsiders are a step closer to victory. In Pennsylvania and Kentucky, the establishment was routed; in Arkansas, the moderate Democratic incumbent could not win outright and faces a tough runoff.
The political world has been mowed down by a Mack truck.
Change was the buzzword in the 2008 election and it had a nice ring to it. But it was a polite promise, even genteel, like its candidate Barack Obama. But over the past 15 months, the promise of change has morphed into something much more raw. For those who hate health care reform, for instance, it has become a distortion, a liberal government takeover. The left sees the Obama agenda as full of promises unkept. And centrists see a Washington that still doesn't work, more partisan than ever.
Well, get ready for something even worse.
The political world has been mowed down by a Mack truck.
--Gloria Borger
This election guarantees two things: First, all incumbents are vulnerable to the anti-Washington wave, and they will fight to keep their jobs. This means nasty campaigns, full of those negative ads we all hate, but which work. And now that the Supreme Court has allowed corporations to play and pay for these ads, it will be even worse. Second, this means D.C. is about to become even more partisan. Deals on energy? Forget it. Immigration reform? What's that? Bipartisan? Never.
The agenda has now become survival.
And that could be for President Obama, too. Although he's not exactly facing a strong GOP field in 2012 -- yet -- the midterms will undoubtedly be a referendum on his governance. It's going to be about the direction the country is headed and the Democratic agenda, just like last night's election. And unless the Democrats get their act together, it won't be pretty for them.
The one bright spot for the Democrats: Pennsylvania's 12th Congressional District, where there was a special election for the seat vacated by the death of Rep. John Murtha. It's a largely Democratic place, but these Democrats are working-class, pro-gun and anti-abortion rights. They're upset about the economy and worried about health care reform. In other words, a perfect target of opportunity for Republicans.
Yet the Democrat and former Murtha aide Mark Critz beat Republican Mark Burns. If the Republicans want to take over the House, this wasn't a great sign: They should have been able to win this race in this conservative Democratic district. Obama is not popular there; McCain won the district (albeit by a point) in 2008.
The Democrats prevailed. Republicans complain that's because there was so much interest in the Arlen Specter vs. Joe Sestak race on the Democratic ballot, bringing out more Democratic voters. Not so, say the Democrats. If you want to win in close districts, you should have been able to nationalize this race, and bring out your GOP voters. They have a point.
Now the Democrats need to figure out a way to energize their voters to get to the polls, or they're toast. And congressional Democrats have been having an ongoing argument with the White House: while the administration has continued to broaden its agenda, some Democrats are telling them to narrow it. To one word: Jobs.
Democrats are worried the administration hasn't been trumpeting its successes enough: an improving economy and job creation, although the unemployment rate still lurks dangerously close to 10 percent. Instead, it's been on a tear on everything from health care (done) to immigration and energy. Not to mention another Supreme Court confirmation, two wars and a huge oil spill that temporarily suspended the new selective offshore drilling policy.
If some voters hate the stimulus and bailout, how about promoting the evidence that it's working? Elections are always about the future, sure. But these elections are about the anxiety that people are feeling now. They want to see results.
They voted for change and that's what they're voting for again. Depending on your perspective, the change they got was either a) something they didn't want or b) something that wasn't enough or c) something that produced more business-as-usual in Washington.
In other words, President Obama has given those of every political stripe something to hate. He hasn't convinced the voters that he -- and the Democratic Congress -- have had the public self-interest in mind. And when that happens, the public revolts, whether it's the Tea Party, the left or even the centrists.
Only about 25 percent of Americans trust the government anyway. So why not throw the bums out? There's a logic to it.
The Democrats have six months to change the equation.
The opinions in this commentary are solely those of Gloria Borger.