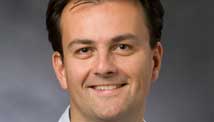 STORY HIGHLIGHTS
Debates about French soccer crystallize larger debates about race and immigration

In 1996, far-right leader Jean-Marie Le Pen, complained about "foreign players" on the team

Their presence raises questions about what France has been, and what it will become

In soccer as in politics, it's easy to find scapegoats, and harder to identify institutional failings

Editor's note: Laurent Dubois is the Marcello Lotti Professor of Romance Studies and History at Duke University. He recently published "Soccer Empire: The World Cup and the Future of France," and is founding editor of the Soccer Politics Blog.
(CNN) -- The world watched with awe and derision this past week as the French national soccer team, boasting a roster of star players, imploded on and off the field at the World Cup.
In case you missed it, here's the play-by-play. At half-time during the France-Mexico game, striker Nicolas Anelka insulted French coach Raymond Domenech in the locker room.
Such words, of course, are heard frequently in the half-time locker rooms of losing teams the world over -- though not so often spoken to a coach's face. They don't, however, usually decorate the covers of newspapers.
But there was a leak, and in a gesture that was extremely profitable (if of questionable journalistic integrity,) the French sports newspaper L'Equipe published Anelka's insults as their headline. Anelka refused to apologize for the outburst, and the player was sent home.
It might have ended there, except that the French players did what all self-respecting French workers would do in the situation: Led by team captain Patrice Evra, they went on strike, refusing to practice last Sunday.

Video: Desailly backs France to bounce back

Video: France's World Cup revolution
Their action incited a wave of anger in France. President Nicolas Sarkozy rapidly criticized the players, and right-wing politicians did so even more harshly. Both Anelka and Evra are black, and there was racist vitriol hurled at them online.
The intellectual Alain Finkielkraut -- already well known for having derided the French team as being "black-black-black" in 2006 -- lambasted them on primetime television. The players, his argument went, were "hooligans," raised in the banlieues (French projects,) with no sense of dignity and no patriotism, and lacking proper respect for authority.
For years, many in France had stridently complained about the French coach, Raymond Domenech and the French Football Federation that kept him in his post through one failure after another. Suddenly, though, a surprising number of people seemed ready to scapegoat the "spoiled" and ungovernable players, particularly Anelka and Evra, for the failures of the French team.
The passion surrounding this debate, of course, makes little sense unless you understand that people are actually talking about something else. Since the 1990s, debates about the national soccer team have channeled and crystallized larger debates about race and immigration in France. The team's fortunes have constantly served as a parable, illuminating the hopes and impasses of the Republic.
The team's fortunes have constantly served as a parable, illuminating the hopes and impasses of the Republic.
--Laurent Dubois
Throughout the 20th century, long before other European countries did so, French national soccer teams fielded players of African, North Africa and Caribbean descent.
A black player named Raoul Diagne began playing for France in 1931 and played in the World Cup in 1938, while the first black player on the England team appeared in 1978.
The presence of such players on the team, however, was rarely a political issue until the 1990s. In 1996, far-right leader Jean-Marie Le Pen, whose party sees immigration as a threat to France, complained about the "foreign players" on the French team.
There are, in fact, no foreigners on the French team; you have to be a citizen to play. There have been a few immigrants on the team in the past decades, but those mostly arrived in France as children. Patrice Evra, for instance, is the son of a Guinean diplomat, born in Senegal, and moved to Brussels when he was one and France when he was five.
Many of the black players on the team, including Thierry Henry, and Nicolas Anelka, were born in and around Paris to parents from the French departments in the Caribbean, whose residents are French citizens. Other players, including the legendary Zinedine Zidane, were born in France to immigrant parents from North or West Africa, and therefore according to French law became citizens at birth.
So what was Le Pen really talking about? The players he targeted carry onto the field a history that weighs uncomfortably on contemporary France: The history of slavery, empire, and the violence of decolonization. When they walk onto the global stage of soccer as representatives of France, their presence raises questions about what France has been, and what it will become.
When Le Pen attacked the team in the 1990s, he sought to turn it into a symbol of all that was wrong with France. But he did so at precisely the wrong moment.
Thanks to Zidane and the Caribbean-born Lilian Thuram, France won the World Cup in 1998. As the country erupted into several days of massive celebration, many French heralded the victory of a multi-racial team as the perfect refutation of the arguments of the far-right. Since then, the team has served as a weapon against Le Pen, a powerful symbol -- perhaps the most powerful symbol -- of a France in which diversity is a source of strength rather than a danger.
French soccer stars like Zidane are some of the most beloved people in the country, far more popular than any politician. Thuram has become an outspoken critic not just of Le Pen but of President Sarkozy, speaking on behalf of marginalized youth in French society.
One kind of symbol when it is winning, of course, the team becomes something else when it is losing. Already in 2006, one far-right newspaper responded to Zidane's famous head-butt by announcing: "Bye-bye, hoodlum!"
This year, the poor performance of the team, Anelka's outburst and the players' strike, provided another opportunity. At a moment when anxiety about immigration, Islam, and the future of France is extremely high, interpretations that demonized the players went over all too well.
The debate, of course, has been far from unified. While critics have painted the players as spoiled and individualistic, arguing they really don't care about the team, or France, others have defended them. Organizing a collective response against the expulsion of Anelka, his teammates showed solidarity and protested an action they considered both unfair and one that would weaken the team.
Many seem to believe that athletes have no right to speak out or protest, that they should just shut up and play. The French players disagreed, feeling it was their right to speak out. That they did so, rather than keeping quiet, actually demonstrates how much they do care about what happens to a team they clearly felt has been badly mismanaged.
In soccer as in politics, it's easy to find scapegoats, and harder to identify the institutional failings that have brought a crisis on. But what has happened in French football, as in French society, is the result of those in charge of its institutions, not those doing their best to make their way within them.
Whatever happens next, the French team will continue to serve as a cipher for France's fears and hopes. And while this seems far off now, we can imagine that someday the French team will once again inspire, even unify France -- at least for a moment. After all, if we're drawn to sport it's in part because no matter how bad things get, there's always another round.
FOLLOW THIS TOPIC