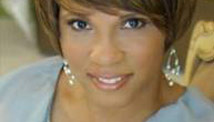 STORY HIGHLIGHTS
Sophia Nelson: Many black women upset because Essence hired white fashion director
Some who feel very passionate about magazine felt betrayed, she writes
Nelson points out black women know just how it feels to be the "only one" in a job
Essence offers teachable moment by putting ability over color, she says
Editor's note: Sophia Nelson is an attorney, political commentator and communications strategist. She is editor-in-chief of Political Intersection blog and author of the forthcoming nonfiction book, "Black.Female.Accomplished.Redefined."
(CNN) -- Essence, the nation's premiere black women's magazine, caused a firestorm recently when it hired a white woman as its full-time fashion director. With all due respect to the critics, Essence magazine got it right.
Kudos to editor-in-chief Angela Burt Murray and her team for having the good business sense and courage to elevate a qualified and talented white woman, who has served as a freelance editor in the fashion section for the last six months, in a time of such racial tension, cries of reverse racism, and calls for an end to "diversity programs."
In incidents involving former USDA employee Shirley Sherrod, the Tea Party and the National Association for the Advancement of Colored People, America has been engaged in a stressful and often ugly conversation about race. Now comes Essence, a magazine that I have read and subscribed to faithfully since I was in college.
The pick for fashion director has upset many women who feel very passionately about the magazine and what it represents for black women in a nation where too many of us still feel invisible. I understand that passion, and to be honest, my initial reaction to the story was shock -- until I really thought about it and realized that Essence was teaching us all something very important.
What we all seem to have missed is this: Essence is giving a talented, visionary, able, energetic, qualified and well-connected woman an opportunity to contribute her talents and experience to its legendary brand. The fact that this woman happens to be white is significant and important, and I will tell you why.
The sisters at Essence have taught us all to put qualifications over comfort zones.
--Sophia Nelson

Video: Essence under fire for hire
It is significant because so many of us sisters lament regularly how we played by the rules, worked hard, got well-educated, networked, and still, somehow, always came up short in career success. We know better than anyone how hard it is to get a fair shake out here; how hard it is to find an open door of opportunity, where we can be judged for our business acumen, ideas, our abilities, and our vision.
We get this most of all because we have all been there. My point: Essence is setting a very positive example in the magazine industry and at one of the world's largest corporations, Time Warner, that talent not race matters.
Sadly, what seems to be lost in this debate over race, gender and victims of racism in America is that a human being named Elliana Placas is right smack-dab in the middle. Like many of my sisters, I know what it's like to be the "first" or the "only." It can be intimidating and isolating all at once. I can only imagine the impact that all of this has had on Ms. Placas (who, by the way, is Australian).
Her world view must be vastly different from the racial obsessions that we play out here in America on a grand scale at least once per year. And she must be experiencing quite a bit of confusion, fear and isolation herself. For that I am sorry, because I have been there, and it is not a good place.
My sisters, I ask all of us to reconsider the Biblical command "Do unto others as you would have them do unto you." We sisters are known for our strength and ability to weather storms in our careers and personal lives; we are used to being the "only one" in the corporate boardroom, workplace or law office. We deal with it, and we make it work.
Perhaps we have become so accustomed to operating in this space that we forget that our white counterparts have no clue of what that feels like. None. And the reality is that it is challenging for them, too, when they are the "only one" in the room. The only way they will ever know what it is like to walk a mile in our shoes is when we educate them by welcoming them into our world, our businesses, newspapers and magazines.
In the final analysis, Essence magazine has done something groundbreaking, and we should applaud and support its decision. The sisters at Essence have taught us all to put qualifications over comfort zones, vision over tradition, and character over color. Thank you Essence once again for leading the way.
The opinions expressed in this commentary are solely those of Sophia Nelson.
FOLLOW THIS TOPIC