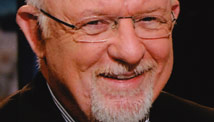 STORY HIGHLIGHTS
Ed Rollins: Charges Chamber of Commerce using foreign funds to oppose Democrats false
Rollins says White House is making the claim even though media has found no evidence
Rollins says White House should be meeting with U.S. chamber to find ways to boost jobs
He says campaign has become one of distractions, misdirection
Editor's note: Ed Rollins, a senior political contributor for CNN, is senior presidential fellow at the Kalikow Center for the Study of the American Presidency at Hofstra University. He is a principal with the Dilenschneider Group, a global public relations firm. He was White House political director for President Reagan and chairman of the National Republican Congressional Committee.
New York (CNN) -- Sorry, Mr. President. Nobody's listening.
Same for you Mr. Vice President. And David Axelrod, the quicker you exit the White House and get back to Chicago, the better -- you might be able to help Rahm Emanuel become a serious candidate for mayor. You certainly aren't helping this president as his chief political adviser and alleged message guru.
Every week of this campaign, there has been a new message -- and just like your jobs program, it's not working And one of the reasons nobody is listening is because what you are saying makes no sense. Americans have been suffering during your entire administration, and before that, with continuing unemployment not seen since the Great Depression.
Oh, I forgot, the recession ended a year ago. And of course every month your team has some gibberish about the jobs picture not being as bad as it looks. How stupid do you think we are? The jobs picture is worse than the monthly statistics and everyone knows it.
First it was President Bush's fault, then Republicans in Congress, even though Democrats have been in the majority since January 2007. Remember the White House saying Republicans drove the car in the ditch, why would you give them the keys again? (Maybe because this administration has poured gasoline all over the car and set it on fire with runaway debt.)
Then it was John Boehner, the presumed next speaker. Now it's the U.S. Chamber of Commerce funneling foreign money into elections. Even though the chamber has denied it, "Not one penny!" and major news organizations have said there is absolutely no evidence, the president and Joe Biden and Axelrod pound the lie more.
How would this group have liked it in 2008 -- when they were throwing out all the election funding requirements to raise and spend more than $700 million and not disclose where they got $40 million of it -- if I accused them of getting Mexican drug money? A false charge certainly, but how would they prove their innocence? I would hope I would have to prove my charges, which I couldn't. The White House should have to prove its charges, which it can't.
President Obama's press secretary, Robert Gibbs, said the president wants all donors to all groups disclosed, and any attempt to blur those lines is a "very convenient Rovian trick." Start with your own disclosures from 2008 before you make accusations, Mr. Gibbs.
It goes against common sense that an organization such as the U.S. Chamber of Commerce that takes in $200 million a year in dues from American businesses, large and small, needs to use $100,000 from auxiliary programs in foreign countries to put into American political campaigns. That amounts to 0.05 percent of their annual budget. Included in the $75 million they are spending on congressional races (and some is being spent on pro-business Democrats) is hardworking American members' dues money.
The Chamber of Commerce has now become the Obama White House's whipping boy because the chamber has decided that one of the most anti-business administrations isn't doing anything to help their members get back in the game.
The U.S. Chamber of Commerce is the world's largest business organization representing the interests of more than 3 million businesses of all sizes, sectors and regions as well as state and local chambers and industry associations. More than 96 percent of U.S. chamber members are small businesses with 100 employees or fewer. They are your neighbors, your employers and your service industries.
If the White House were smart, it would be sitting down with the chamber and asking what can we do together to get businesses to hire more workers. But of course, the unions that this administration is beholden to don't want business at the table.
This campaign has become a campaign of distractions, misdirection and false charges. To say the president and his team are on a low road is an understatement.
When this election is over and the Congress has a lot more Republicans, what will motivate them to sit down with this president as Axelrod says they should do?
What will make the business community sit down with an administration that has scorned them and lied about them? I guess the answer is we all want to get America moving again and get Americans back to work. Maybe that's what you should have talked about in this campaign Mr. President. It's not too late.
You still have your job for two more years. Many of your loyal followers in Congress won't have theirs after November 2. But I hope Republicans won't repeat your message -- "I won," get over it. I hope we all can decide to get back to work; so Americans can get back to work, too.
The opinions expressed in this commentary are solely those of Ed Rollins.
FOLLOW THIS TOPIC