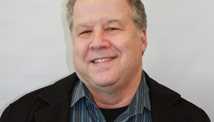 STORY HIGHLIGHTS
Obama has been on "Daily Show" many times, but tonight is first time as president
David Bianculli says Obama could hope it coaxes young people to vote
For Stewart, the appearance could stoke interest in -- and attendance at -- D.C. rally
Bianculli: For viewers, Stewart's off-center questioning of a cool Obama can make good TV
Editor's note: David Bianculli is founder and editor of the website TV Worth Watching and TV critic for NPR's "Fresh Air with Terry Gross." His book "Dangerously Funny: The Uncensored Story of 'The Smothers Brothers Comedy Hour,' " is now out in paperback.
(CNN) -- Barack Obama is no stranger to Comedy Central's "The Daily Show with Jon Stewart," having appeared there four times as senator between 2005 and 2008. But Obama's widely promoted visit tonight (11 ET, Comedy Central), in the midst of a weeklong "Daily Show" encampment in Washington, is the first time a sitting president has appeared on that late-night cable show.
Why now, and why should we care or watch?
Or, to slice the same questions another way: What's in it for Obama, what's in it for Stewart, and what's in it for viewers?
Barack Obama. As candidates, presidential hopefuls have long used TV entertainment programs, public-affairs shows and newsmagazines to get themselves and their messages across. Then-Sen. John F. Kennedy appeared on Jack Paar's "Tonight Show" in 1960, then-Sen. Richard Nixon asked "Sock it to me?" on "Rowan & Martin's Laugh-In" in 1968, and just as famously, Arkansas Gov. Bill Clinton wore sunglasses and played the saxophone on "The Arsenio Hall Show" in 1992.
Obama, however, has embraced entertainment TV outlets at a whole new level. During his brief senatorial tenure, Obama appeared opposite everyone from Ellen DeGeneres, Stephen Colbert and Oprah Winfrey to Bill O'Reilly, Bill Maher and Conan O'Brien. And, as a sitting president in more ways than one, Obama made history by showing up on Jay Leno's "Tonight Show" in 2009 -- and then appeared on "The Late Show with David Letterman" and "The View," among others.

Video: Stewart 'excited' to interview Obama

Video: Stewart, Colbert get serious

Video: Stewart, Colbert ready to rally
Obama's latest guest spot on "The Daily Show" will be televised just six days before the all-important midterm elections. Democratic strategists, hoping to minimize their losses, want to reach out fervently to young people, whose cell phones are under-represented in polls -- and who might yet be cajoled into voting.
So who better to reach out than the party's top dog? And where better to go than "The Daily Show," which already is busy stirring up its viewers, in collusion with sister series "The Colbert Report," to attend Saturday's Rally to Restore Sanity and/or Fear on the National Mall in Washington?
Jon Stewart. It's that very rally, held three days after Obama's "Daily Show" appearance, that explains why Stewart is so happy to host the president of the United States. There's no bigger guarantee of publicity and coverage, no bigger guest-booking "get" in all of television and no more valuable implicit endorsement as Stewart and Colbert set out to take their act to the D.C. rally.
There are those who have questioned Stewart's motives for holding the rally in the first place, suggesting that it's nothing more than a direct response to Glenn Beck's Rally to Restore Honor. Stewart denies that, saying there's a larger comic impulse at work and a way to register a basic disapproval with the confrontational tone on both sides.
Booking Obama is a way to address that lack of bipartisan civility and to add quite a feather in his cap for what Stewart disingenuously calls his silly little TV show.
More than that, though, it's a way to support strongly what I suspect is the comedian's deepest, truest motive. Having committed to staging a rally, Stewart may be afraid not that it won't be funny or won't be slyly meaningful but that it won't be well-attended. That's why his booking of Obama, like the rally's recent support by no less than Oprah Winfrey, is so significant.
Viewers. So the "Daily Show" visit by Obama is a midterm political platform for the president and a pre-rally promotional opportunity for Stewart. But what's in it for us viewers?
Plenty. In their different approaches, Colbert, Maher and Stewart all manage to ask questions of politicians and newsmakers in ways that the more somber TV talk shows do not.
Colbert hides behind his conservative comic persona; Maher aims to throw guests off their prepared litanies by asking outrageous or pointedly blunt questions. And Stewart, in the few minutes allotted to his nightly interview segments, comes off as just as informed and inquisitive as TV's "real" network hosts, but a lot more genuine. (Letterman, when on his game and with the right guest, is a master of this also and has proved it with Obama more than once.)
Stewart is not necessarily predictable in his reactions or approaches, as proved by his recent warmly embracing interview of former Secretary of State Condoleezza Rice. But he listens closely and reacts quickly, and his playful yet focused questioning usually delivers insights as well as punchlines.
Obama won't be getting the same questions that he, and we, have heard a dozen times before. Most politicians, and certainly most U.S. presidents, are adept at standing firm and swinging hard when reporters or talk-show hosts throw softballs -- or, on the other extreme, hardballs.
What tends to get them off their game, to make for the most awkward swings and the most memorable TV, are the changeups. That's Stewart's best pitch -- and it's why this appearance by Obama is likely to be more than just a joint promotional appearance for a) the election and b) the rally.
The opinions expressed in this commentary are solely those of David Bianculli.
FOLLOW THIS TOPIC